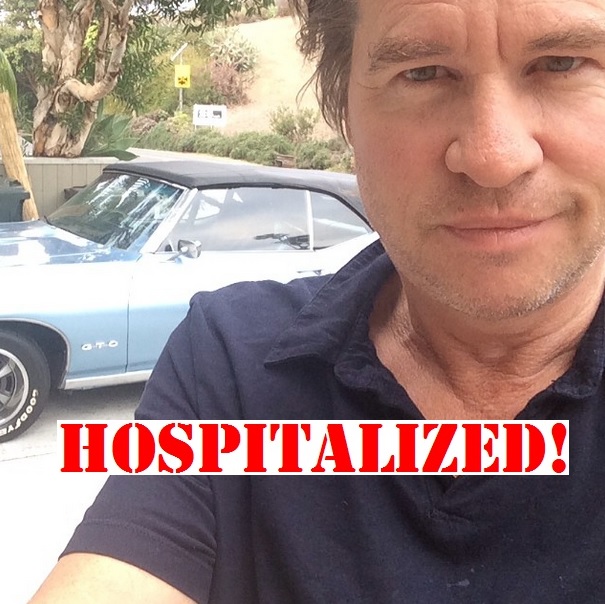 Famed actor Val Kilmer Hospitalized this week after he began bleeding from the throat and rumor has it that it was a throat tumor.
CelebNMusic247.com got the shocking news today via Law enforcement sources who revealed that paramedics rushed to his Malibu home Monday night after someone called 911 and reported the bleeding.
Val Kilmer, best known for his roles in "Top Gun" and "The Doors" films was RUSHED to UCLA Medical Center, Santa Monica. Doctors performed surgery and he's currently recovering.

We're told family members have been upset because they feel Val has ignored the problem and allowed it to get worse.

In October Val was in small claims court over a dispute with his former landlord and he told the judge he was unable to speak because his tongue was swollen.
Related articles