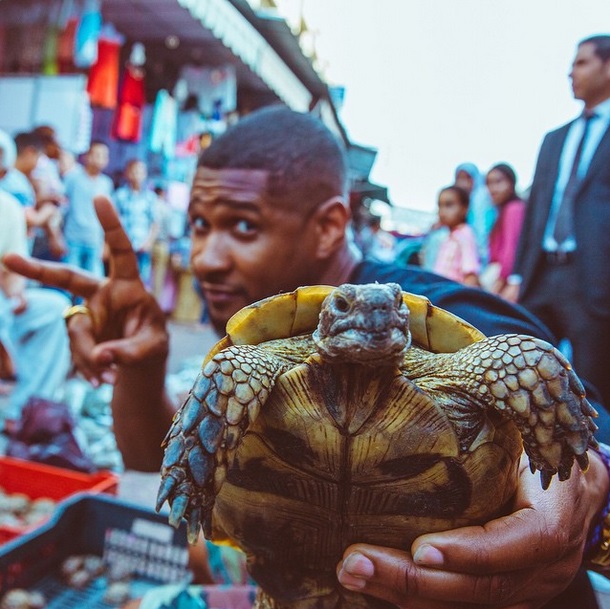 Usher Gets Down In Morocco!!!
R&B singer and The Voice judge Usher Gets Down In Morocco as he was spotted posing with some Turtles and then doing his "Moroccan Whip."
During New Year's, Usher close to a Cobra on New Year's Morocco break. Instead the 35-year-old singer skipped the typical celebrity beach destination this holiday season and opted for an exotic break in North Africa.
Check out this crazy photo he posted in 2014 with a Cobra: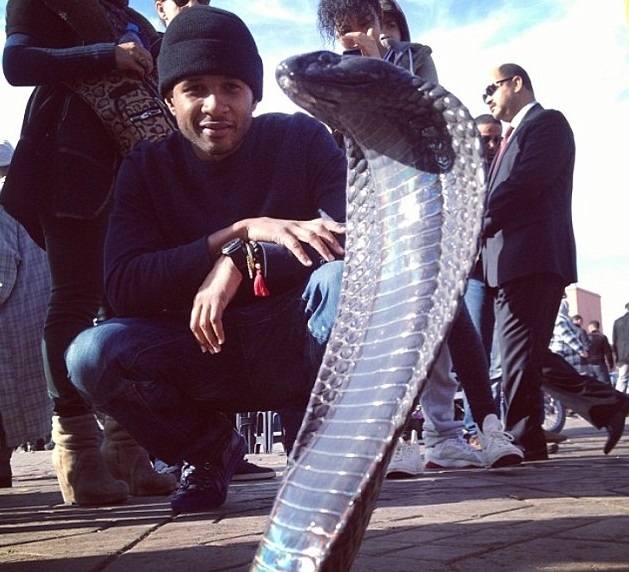 Well he obviously fell in love with Morocco, because Usher went back to Morocco!
Usher Raymond posted a series of photos while out in Morocco as seen below:
Check out Usher and his "Moroccan Whip."
We ain't mad at Usher at all, and we see why Tameka Foster was so sprung on her ex-husband. There's a lotta thrust in that whip. Right ladies?
What do you think?