Tyrese BLASTS Gabrielle Union & Dwyane Wade Parenting!!!
R&B singer and actor Tyrese Gibson is calling out NBA baller Dwyane Wade and his actress wife Gabrielle Union for making their son's sexuality all about them and how they are dealing with him being gay.
Tyrese decided to check the two celebs for posting on social media about their underaged son and what they've been doing has opened Zion up to cyberbullying. Read on…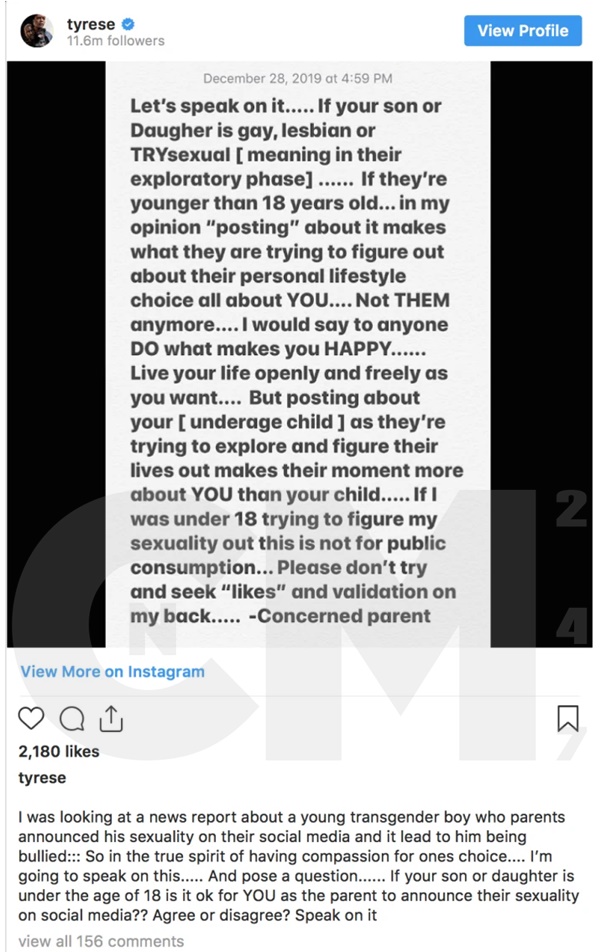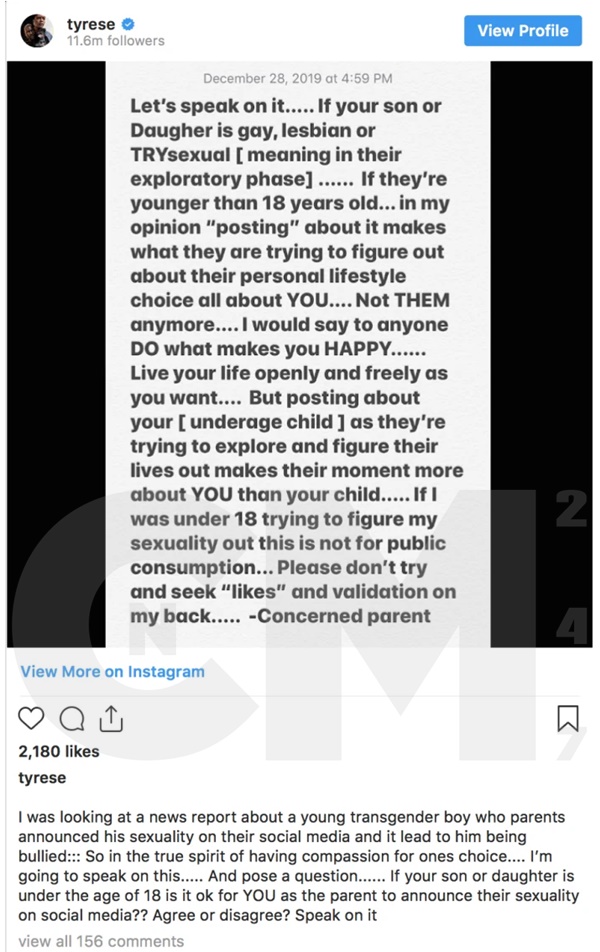 CelebNMusic247.com reports that Tyrese decided to give his opinion of Dwyane Wade and Gabrielle Union parenting when it comes to their son, Zion.
Over the past year, Dwyane Wade has been posting about his 12-year-old son, Zion Wade revealing to the world that the boy is gay. Dwyane even set off speculation that the boy may be transgender, by referring to Zion as "she" in a recent interview.
Many parents have applauded Dwyane and Gabby for their openness and their unwavering support for Zion. Wade has been verbal about people cyberbullying his son. While some have NOT been too found of how D-Wade has been reacting to his son's sexuality and gender.
In fact, some have been questioning the couples need to put a 12-year-old's sexual identity on social media – for millions to comment. Now, one celebrity is coming out publicly and letting them have it!
Tyrese went on Instagram yesterday BLASTING the celebrity couple.
Without naming names, he was spotted accusing the parents [Gabrielle and Dwayne Wade] who speak openly about their minor children's sexuality of "making the situation all about themselves."
Gibson writes:
I was looking at a news report about a young transgender boy whose parents announced his sexuality on their social media and it lead to him being bullied. So in the true spirit of having compassion for one's choice…I'm going to speak on this…And pose a question…
He concludes by asking if readers agree with him:
…if your son or daughter is under the age of18 is it ok for YOU as the parents to announce their sexuality on social media???

Agree or disagree? Speak on it!!!
When one of the fans mentioned Dwyane and Gabrielle Union in the comments, Tyrese "liked" the comment.