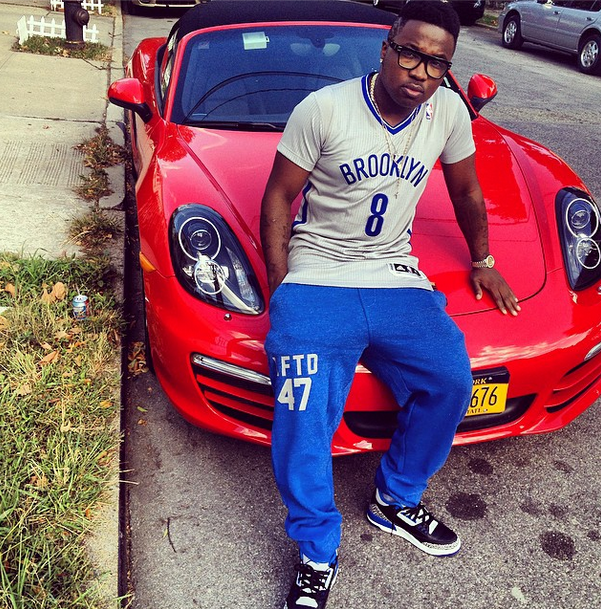 Troy Ave Manager Says He Didn't Attack MAKONNEN!!!
Shortly after iLOVEMAKONNEN was pulled off stage and punched in the face at SOBs, Up and coming rapper Troy Ave was suspect no 1, now Troy Ave Manager Says He Didn't Attack MAKONNEN!!
CelebNMusic247.com has caught wind that Troy Ave is NOT to blame!
Despite rumors that New York rapper Troy Ave attacked ILOVEMAKONNEN at the OVO newcomer's Tuesday (October 22) show at SOBs in New York, Troy Ave's manager Hovain Hylton told thestashed.com that The New York City The Album rapper had nothing to do with the incident.
BSB Co-CEO Hylton told STASHED.
"I left all of that negative s**t alone."  

" [We] were trying to get him on a remix of 'All About The Money.'"
He also mentioned that he's been in contact with Drake and October's Very Own, squashing any potential problems between the two several weeks ago.
Hylton added:
"It's just wack that any time something negative happens now, they think of us."

 "People are going to believe what they will, but BSB had nothing to do with that."
Last month, ILOVEMAKONNEN responded negatively to a series of "Tuesday" remixes, drawing the ire of Troy Ave. The tweets are as follows: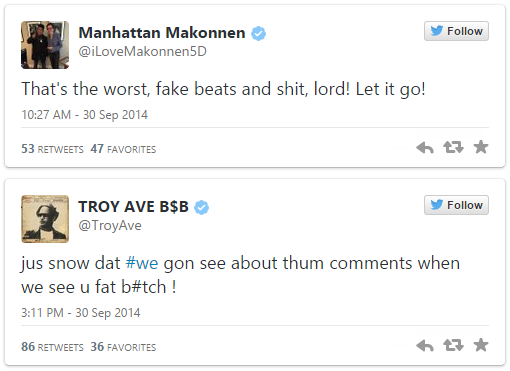 Take a look at this photo of Troy and his Brother…does it look like Troy Ave in the grey hoodie?