Before Big Dad Ritch Became Texas Hippie Coalition He Worked In The MMA!  The multifaceted Big Dad Ritch is much more than you would expect. Did you know that before he was the frontman of Texas Hippie Coalition, he called fights for the MMA amateur bouts.
Get more in our part 2 of CelebNMusic247.com exclusive interview with Big Dad Ritch of Texas Hippie Coalition…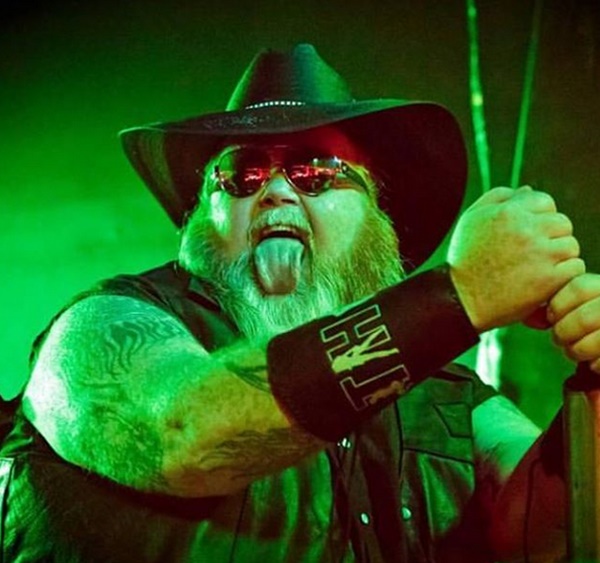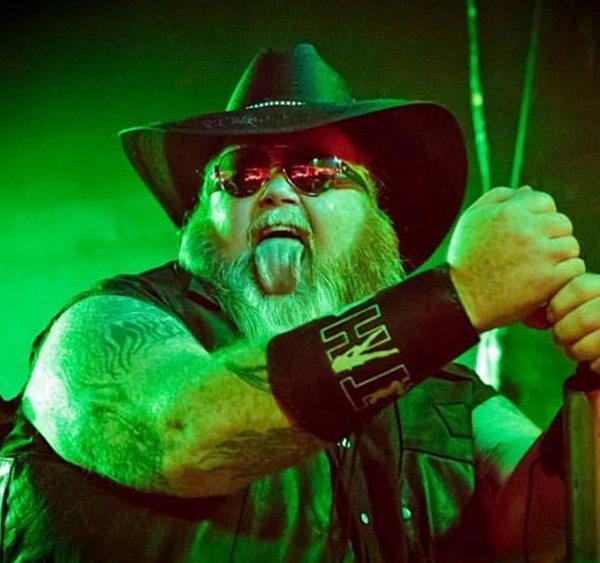 While speaking with James Richard "Big Dad Ritch" Anderson there are many things you may not know about the red dirt metal frontman and his previous life before becoming a Southern Rock star.
Here is the continuation of CelebNMusic247.com and Big Dad Ritch interview speaking on how he advocates for mental health. During the second part Gigi spoke with Texas Hippie Coalition lead singer Big Dad Ritch about working in the MMA and his favorite passtime.
Big Dad Ritch kicked off by telling us in our exclusive interview:
Back in the day I had a partner named Mike West back in Texas and we had a company called Five Time Productions and we did MMA fights. We had the Olympic community come in and make sure all the fighters were fit to fight. It was all sanctioned. It was just a lot of fun. Being around the MMA in the early starts of the beginning of it was so exciting. Later on, me and Mike sold our company. It's still something I go to all the time. I love MMA.
The Denison, TX native continues
I follow Joe Rogan on as many social networks that I can.
While speaking with the  THC Frontman he told Gigi that he was thrilled about Andy Ruiz beating Anthony Joshua. He was proud and very exited to see that we have the first Mexican heavyweight champion ever.
Next, we asked the Medical Marijuana grower if he thought marijuana would be helpful for the fighters who take so many hits to the head?  We raised the question since there are so many head injuries in sports related to CTE, a Chronic Traumatic Encephalopathy that exist primarily among boxers, and was referred to as dementia pugilistica according to protectthebrain.org
Big Dad Ritch had this to say about weed helping athletes:
I wouldn't smoke the day of the fight. I think eventually the NFL will no longer test. That would be a good thing as these guys are banging up their bodies. They need something and I don't know if necessarily they need these man-made opioids and stuff that are tearing families apart. I'm hoping everyone will see this flower is the way to go.
Ritch has a big future on the road ahead. We asked if Texas Hippie Coalition ever comes out to the West Coast?
The red dirt metal frontman told us they only come out about every two years.
The soulful rock metal voiced wonder shared:
We usually come out and play a lot of smaller places. A long time ago we played the Whiskey and that was pretty cool.
Do you play at any of the rock festivals out this way?
Ritch told us that they did "Mayhem out there in 2014 in San Bernardino," but he plans on THC touring on the West Coast in 2020.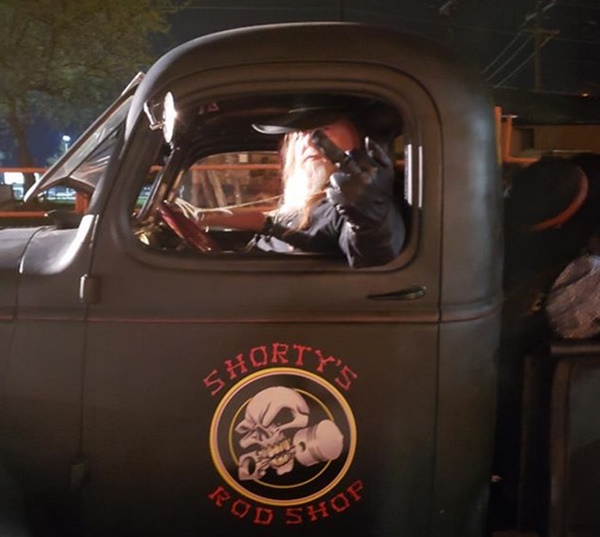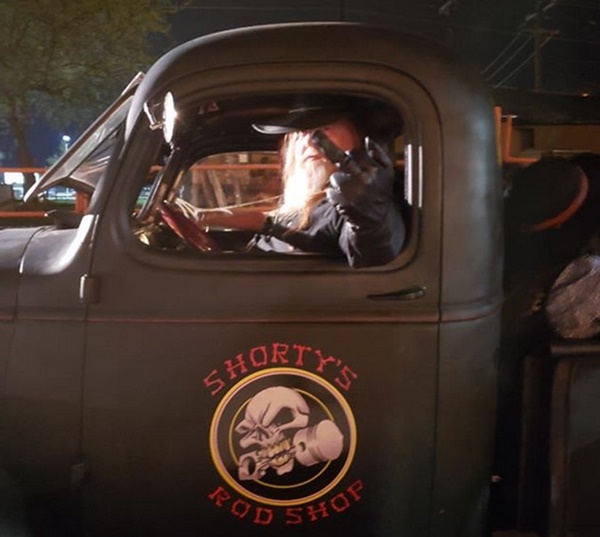 CelebNMusic247.com ended the interview with Big Dad with 5 quick questions:
Favorite color?
Red.
Favorite food?
Mexican.
What is your favorite music to listen to in your car or truck?
Big Dad who drives a truck so the answer was:
Zakk Wylde, Pride and Glory
Fav rocker music?
Something older like Bob Seeger or ZZ Top.
Favorite pastime to unwind?
Fishing.
Another thing you might not know about Big Dad Ritch is that he loves fishing. He has won every competition he has ever entered in fishing. The biggest fish he ever caught was a 21-pound, 11-ounce striped bass.
Once again a big shout out to Big Dad Ritch of Texas Hippie Coalition.
Texas Hippie Coalition's new album High in The Saddle produced by Bob Marlette is out now.