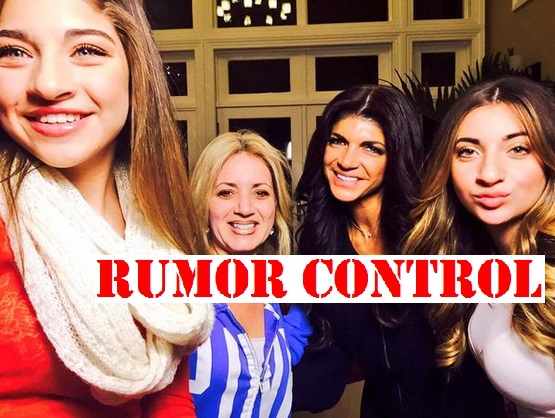 Teresa Giudice Daughter Gia Has Update On Mom!?!
It's only been 20 days since Real Housewives of New Jersey star Teresa Giudice has been locked up, but now Teresa Giudice Daughter Gia Has Update On Mom!
There have been so many RUMORS floating around about Teresa Giudice situation behind bars, but her daughter Gia, the one in the girl group, has a new update to clarify things.
Many fans have been wondering how Teresa is holding up, and according to her daughter, she is doing just fine, CelebNMusic247.com has learned.
Here's is the 411 via Gia Giudice:
Despite reports of Giudice crying herself to sleep every night, she is doing great, at least that is what her daughter is insisting. In fact, Giudice's eldest daughter, Gia told Access Hollywood recently:
[rpi]
"She's doing amazing. I knew it was coming. My sisters are okay. They obviously miss her dearly, but they're doing okay."

Since mom is in prison, Gia has been stepping up to the plate to help her dad, who she claims:

"Has been amazing. He's honestly the rock. He's helping us so much."

But at such a young age, just how does Gia deal with the emotional toll?

Through music! Her new song, "Just 13", Gia based her experience on what she's been going through.

The whole situation is definitely sad for those girls, but Teresa should have thought about her children before committing any of the crimes she did.
We understand stepping up to the plate for mom Gia, We've had to do it for our mom when we were in our early teens. It will make you a stronger person than most of your friends in life. We support you Gia.
Related articles