Taylor Swift Makes Swift Move Re-Recording ALL of Her Music!
Yes, Taylor Swift is smarter than the average bear (Yogi Bear reference…LOL). Anyways, Tay Tay has decided to do something bold, by re-recording all of her previous catalog of music. Read on…
Been getting a lot of questions about the recent sale of my old masters. I hope this clears things up. pic.twitter.com/sscKXp2ibD

— Taylor Swift (@taylorswift13) November 16, 2020
According to reports, CelebnMusic247.com is hearing that Taylor Swift has finally gotten away from Scooter Braun, but he still is attached by strings.
Taylor Swift explains in a statement she released on social media for her fans to get a clear picture of what is happening.  She reveals that Scooter Braun tried to SILENCE her with an ironclad NDA, but her legal team said NO WAY!
She has been battling Scooter for over a year now. He has proven to be underhanded and shady.
Swift says her team received a letter from a private equity company called Shamrock Holdings, they bought all of her music, videos, and album art without her knowledge. – Rolling Stone confirmed the news. Yes, Braun sold her music and
Tay Tay goes on to explain the secret deal Braun did has prompted her to re-record all of her previous music. She is excited and say she can't wait to surprise all of her fans with the re-recordings.
The full statement reads as follows: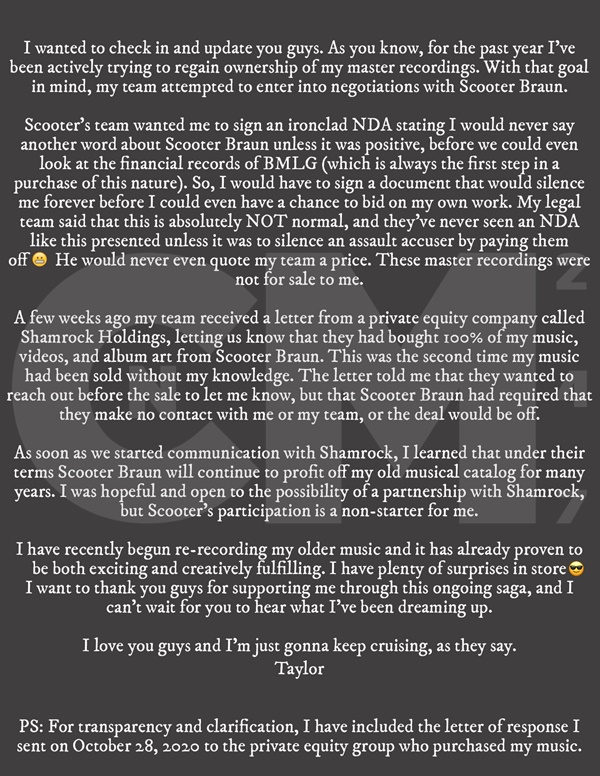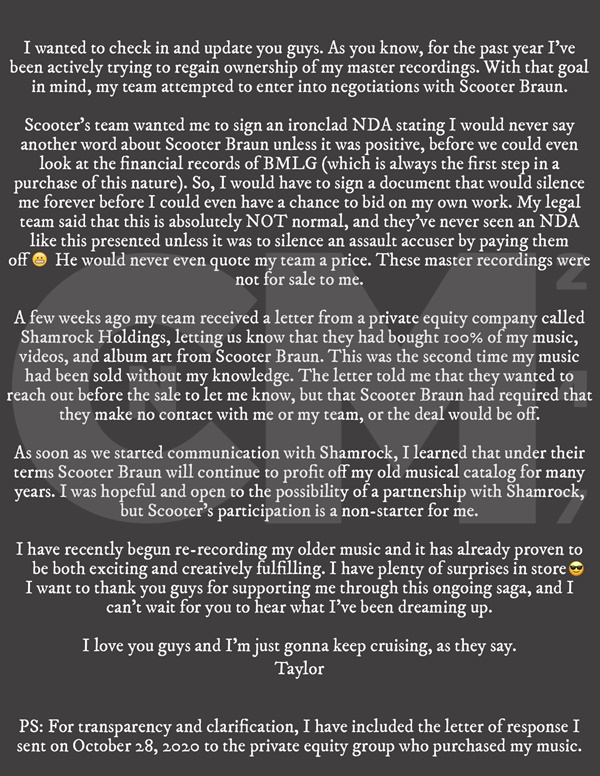 She followed her statement with a letter to clarify her response about the private equity group purchasing her music from her former producer Scooter Braun.
It appears Braun will still receive a good sum of money from her catalog, and she is not happy about any of it.
Taylor admits that this deal is the only way she can get Scooter Braun out of her life after a decade of his shady dealings.
Swift admits she will take an L on this to be able to move on without him: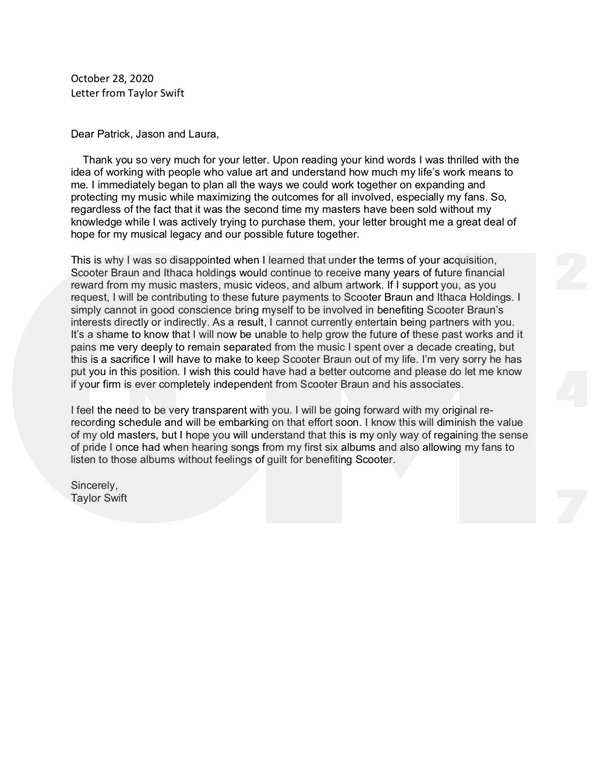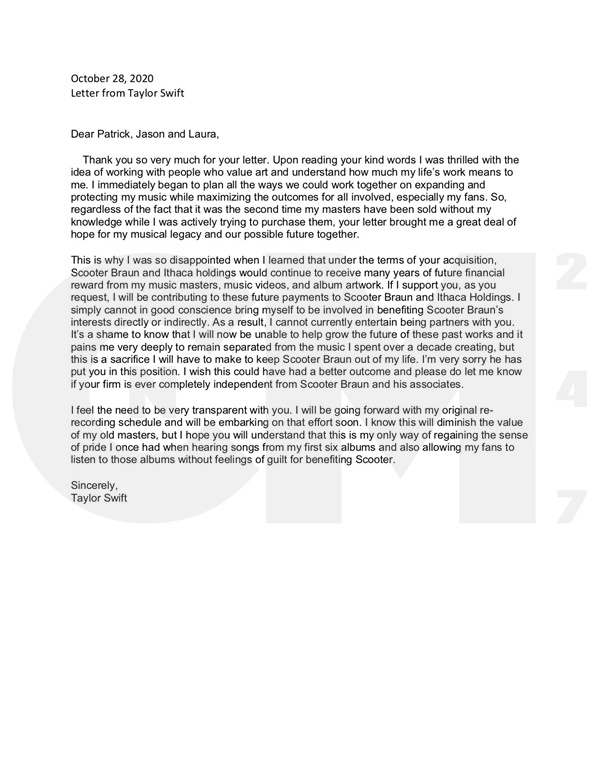 in addition to re-recording all of her music, she agreed to collab on a song with the legendary Paul McCartney.
Taylor took to Insta to say, "It only took one day to confirm what I had suspected for years: Paul McCartney is the loveliest person alive. Thank you."
View this post on Instagram