When it comes to Empire vs Power, Taraji P. Henson Claps Back at 50 Cent comments claiming that Empire is a Power rip off.
We previously reported that 50 Cent recently accused Fox of stealing the marketing of their new show, "Empire" from his hit Starz series, Power.   The two shows have similarities and Curtis Jackson should take it as a compliment if FOX stole his marketing style. We did a FULL review of the Empire and felt that Taraji was the show. Her role as Cookie is wicked!
[rpi]
Remember the old saying, "steal from the best for success."
Anyways, 50 Cent has continued to fire shots at Empire and now Taraji P. Henson Claps Back at 50 Cent on Twitter. Taraji responded to a fan asking how she felt about 50 Cent throwing shots at the new show.
Ms Henson quickly clapped back in defense of her new prime time gig. Check Taraji P. Henson Response to 50 Cent's Comments on social media: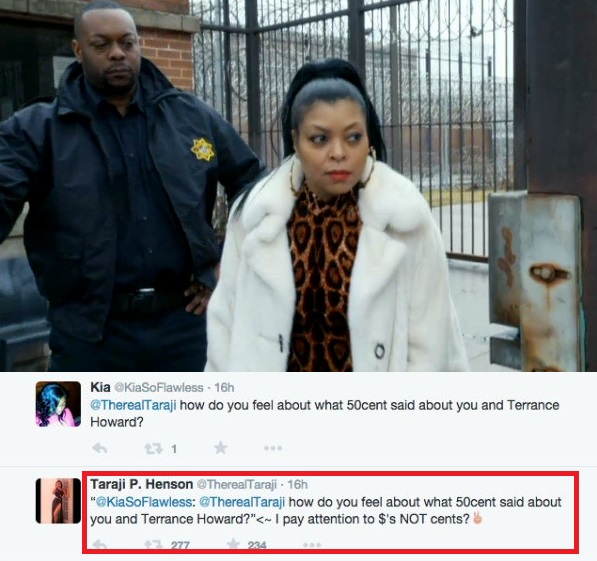 "I pay attention to $'s NOT cents."
She added:
Ouch! Taraji came back hard, but 50 Cent, of course, caught wind of the slight jab and in his usual humorous fashion addressed Henson on Instagram, posting:
We previously reported on 50 Cent claiming that Empire jacked Power's marketing and style:
Related articles