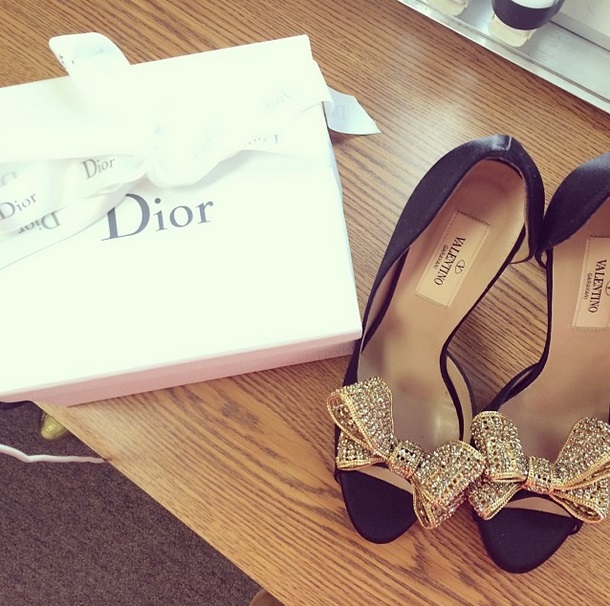 (CelebNMusic247 – News) Tahiry Valentino Jewelry-Bow Couture d'Orsay
While at the Love and Hip Hop Season 4 reunion show tapping, Tahiry posted some photos backstage, one being of her Valentino Dior Jewelry-Bow Couture d'Orsay shoes.
Tahiry wrote this about the shoes:
"Accessories #Dior Shoes #Valentino #LHHNY#Reunion @monicamorrow & @omontesdeoca,"
Shoe details:
Upgrade your pump with distinctively Valentino details; a light-catching, crystal-detailed bow and the famed d'Orsay silhouette bring high-fashion dimension (and more than a few admirers) to your life.

Satin forms asymmetric d'Orsay silhouette.

Crystal-encrusted, golden sculptured bow at closed-toed vamp.

Padded, creamy leather-lined insole.

Rubber and leather sole.
Related articles