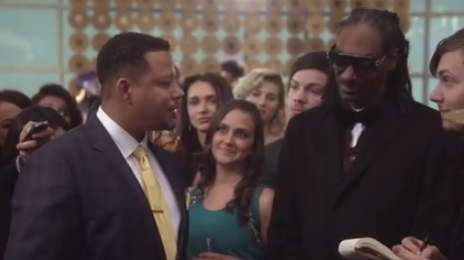 Snoop Dogg On Empire First Look!!!
Empire has become the MOST talked about show on TV in 2015 taking Wednesday nights by storm and now we have your Snoop Dogg On Empire First Look.
On the season finale of Empire Snoop Dogg makes a guest appearance to kick off Empire's two-hour finale into overdrive alongside Lucious
Snoop Dogg will play himself in this exclusive scene he shared on his Facebook page, it sounds like he loves him some "Double L" aka Lucious Lyon.
[rpi]
Snoop's Empire cameo is not just an opportunity for us to see his acting it will also mark the first public performance of his new single Peaches N Cream.
Take a look at your first look of Snoop on Empire:
Make sure to watch the Empire 2-hour finale on Fox Wednesday night. Check your local listings.