Snoop Dogg doesn't care about record sales!
Snoop Dogg is one of the world's best-selling musicians, but at this stage of his career, Snoop has insisted he doesn't judge himself by how many albums he sells. Read on…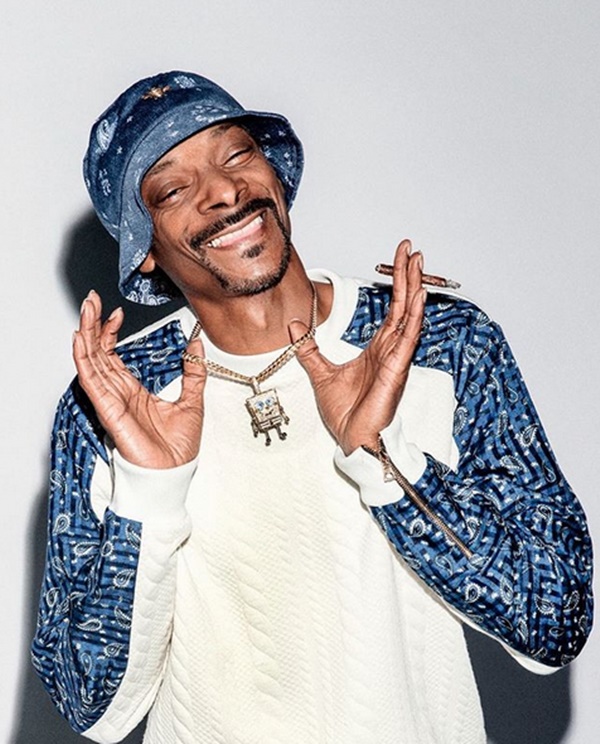 CelebNMusic247.com reports that the 47-year-old rap star was recently asked what keeps him so "hyped" when it comes to his music?
Snoop Dogg speaks on his career and why record sales are no longer a driving point of his career. The 47-year-old rap star speaks on his new album 'I Wanna Thank Me' because "there's a message behind this project."
He explains to Billboard:
It's like I'm always filling a void. When I make music, I feel like it's needed because there's nothing like it that's already out. With this particular project, I was thinking to myself, "Where do I fit in the rap game?" I ain't that young, fly rapper no more. I'm like a great uncle to a lot of these rappers now. They're sending me songs and trying to be a part of this too, so I've got to welcome that because they're the future.
He adds:
I love the way that good music feels. Even if it ain't mine, I just love how that s**t feels. But when it's mine it feels even better because I'm able to do it. I've made projects before that weren't good, but they felt good to me. And that's all I give a f**k about.
When it comes to record sales these days, Snoop said:
I don't care about this sold eight million, 100,000, 22,000 or 17. Who cares? If you ain't doing it for the feeling, you're doing it for the wrong reasons. You should never be doing it to make money or become famous. That isn't what this game was built on.
Coming from his perspective, it's no longer about record sales, its just about doing what he loves.
Snoop goes on to say:
Anyone who's ever been successful or a megastar? They love this s**t first and foremost, more than anything.
The iconic star explained that before the explosion of rap music in the 90s and early 2000s and now that he's turning 50
Snoop also revealed he doesn't have any fears about the prospect of turning 50 in a few years, adds:
50 was young as a musician. Once rap came in there was a cap on the age, like you can only be 30 and then you're considered old and washed up. Nah … LL Cool J, Ice Cube, Will Smith, there's a lot of brothers who penetrated that world and diversified their portfolio by doing things other than rap. But rap is their foundation. And I wear it well.
Calvin Cordozar Broadus Jr. aka Snoop Dogg concludes:
I got my OGs like Ice-T and Dr. Dre who look good at 50. They let me know that I can roll with it and do what I've got to do.
Check out Snoop Dogg – One Blood, One Cuzz (feat. DJ Battlecat):