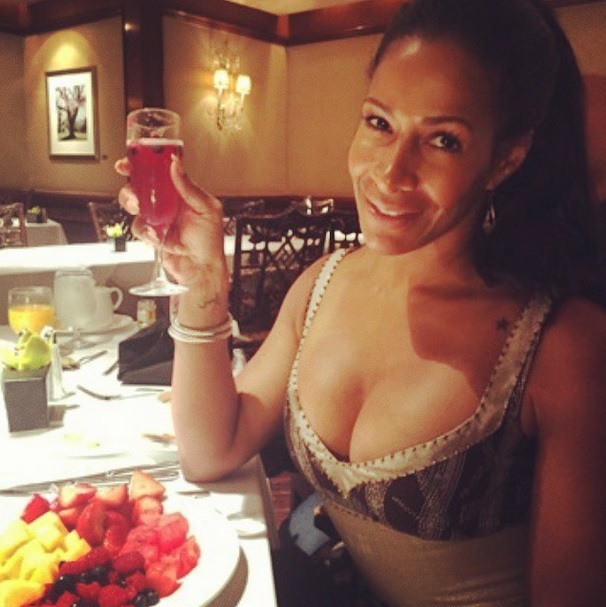 Sheree Whitfield Drowning In Major Debt!?!
This weekend was kind of slow, but NOT for a few Real Housewives like former Real Housewives of Atlanta star Sheree Whitfield In Major Debt.
Since the Sheree Whitfield was let got from her Peach duties on Real Housewives of Atlanta the She by Sheree creator is in Major Debt and it's only gotten worse.
CelebNMusic247.com has some hot tea to spill on Sheree:
According to OK! Magazine reported the magnitude of Sheree's financial situation is EPIC!

Since leaving RHOA, it has been revealed that Sheree is struggling to pay her bills especially due to the major debt she is in with the IRS.
[rpi]
Sheree has said that she is doing well in interviews, but that does not seem to be the case.

Since her divorce from NFL star Bob Whitfield, Sheree now has debts of $134,728.45 for taxes owed in 2012 and 2013, as well as tax liens from 2009 and 2011 totaling $152,979.41. That means Sheree owes nearly $300,000 to the IRS.

One sign of Sheree's lack of financial stability can be seen in the highly discussed home she has been building for the past few years, which is known by either "Chateau Sheree" or even "Neverland." Even though Sheree has said that the mansion is nearly complete, reports surfaced that it has actually gone into foreclosure. of course, Sheree denied these allegations of foreclosure.

Recently, Sheree has been heavily RUMORED to be returning to The Real Housewives of Atlanta, but nothing seems to have come from it yet. The cast for season eight is yet to be confirmed and is believed to feature a major cast shakeup, so this could possibly be Sheree's time to come back and begin to pay off her debt.
Word is, Sheree is desperate to get some type of gig, because she's been running on empty since NeNe had her removed for RHOATL.
What do you think about Sheree's financial situation?