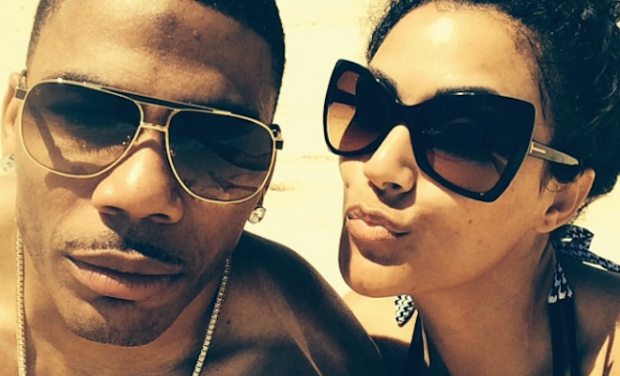 The childish fight between Floyd Mayweather, Shantel Jackson and Nelly continues on as she posts photos from her birthday celebration alongside Nelly.
CelebNMusic247.com previously reported on the demise of Shantel Jackson and Floyd Mayweather's relationship after she had an abortion because she felt otherwise about being with Money Mayweather. The boxing champ took it in his power to BLAST his ex for terminating her pregnancy to his millions of followers on Instagram.
Since the very messy and public feud Shantel has thus moved on to Nelly. It's apparent that she likes his tip drill better than Money Mayweather. She and Nelly shared the cutesy photos of the couple celebrating her birthday over the weekend which has ignited the feud again.
Shantel posted this comment about her birthday bash with The St. Louis rapper:
"I have had more fun this weekend than I have in years. I am so grateful that I got to spend my birthday with my family and friends, all thanks to this amazing man @derrtymo Thank you so much for making my weekend incredible. Nothing is more important than having real people in your life and no amount of money can buy real happiness. My weekend was priceless and filled with great moments and memories. #missjackson #leo #birthdayweekend #family #friends #hamptons #nyc #1oaksouthhamptons"
Floyd responded by gloating about the three Bugatti cars he just bought the three women in his life, and now Shantel is tossing some shade back his way.
Check the video:
It seems money buys gold diggers and tricks, but it doesn't buy love and that seemed to be the issue with Shantel and why she had the abortion in the first place. Men treat women right, boys buy gifts to keep THOTS (girls)!
She posted the following to Instagram just hours ago:
Related articles