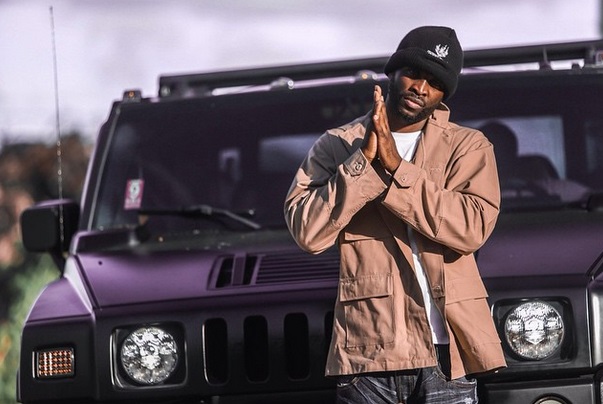 Scarzeo Talks '15 to Life' Project And More!!!
CelebNMusic247.com caught up with St Thomas native & Brooklyn rapper Scarzeo Talks '15 to Life' Project – He tells us about Life after Prison, Maino, and what's to come.
There's a new rapper on the scene, and you NEED to know who Scarzeo is.   Scarzeo is gearing to drop his first solo single next month, but Scarz already has a new single "See You Later" with Maino.
Scarzeo explains that he was sentenced to life in prison, but luckily was released after a six-year stint, but it was his time behind bars that made him realize he needed to change his life. He decided to turn to hip hop and rapping. When he got out of prison he headed to the studio and started grinding.
[rpi]
From there Scarzeo revealed to us that a mutual friend connected the dots to Maino. Maino told him that he had it, believing in him and his music. Scarzeo was signed to Maino's label shortly after.
Stay connected to Scarzeo:
#certifiedechelon
#nouptightness
#flysincemydob 
#werockvi
When it comes to his upcoming project entitled "15 To Life," Scarzeo reflects on how many things in his life made him the man he is today and the debut album will reflect his struggle. As for special appearances on his album are new artist that her is working with. Everyone, from producers, DJ's and MC's, they're all in his crew.
Scarzeo's music buzz is growing and beginning to build momentum, so don't expect him to slow down. He is working hard on his album and is readying to release a new single next month. He says there are two, but he is NOT sure which one will drop, but you can expect it will be hitting in April.
Listen to the FULL interview with Scarzeo below:
Check out more Scarzeo bellow in our Gallery: