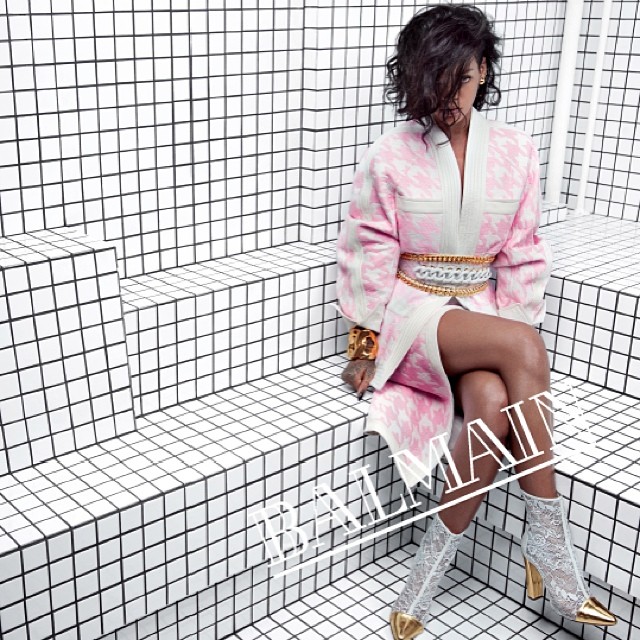 (CelebNMusic247 – News) Rihanna Is the New Face of Balmain!
Rihanna has proven on numerous occasions that she knows how to strike a pose and how her modeling comes natural, which makes her the perfect face for the high-end fashion label Balmain.
Rihanna made the official announcement on her Twitter that she is the new face of the high fashion line.
The "bad gal" confirmed the good news to her millions of followers on Instagram and Twitter writing:
Guess who's the new BALMAIN Woman???!!!!!!! #BALMAIN #MommaImadeIt #CaribbeanGalRunTing @orousteing http://t.co/o0GkCydzJc

— Rihanna (@rihanna) December 17, 2013
#BALMAIN #BALMAIN #BALMAINGirl #Fashion… Shot by @inezandvinoodh , styled by @melottenberg , Hair by… http://t.co/Ehp19MyEir

— Rihanna (@rihanna) December 17, 2013
Before landing the new gig, Rihanna posted photos of all the beautiful Christmas gifts she got from all the fashion lines wanting her as the face of their brand. So far Rihanna has gone with Balmain.
Rih Rih even posted a sneak peek of the new snaps for the upcoming campaign. Check them out below:
Related articles