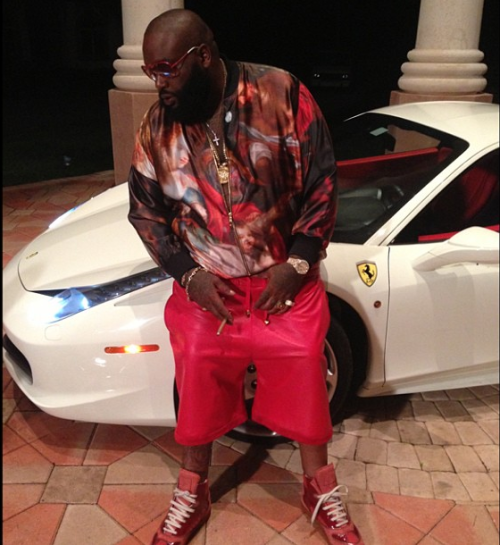 Despite looking like he has to take a dump, the MMG head honcho proves his wealth sitting on his white Porsche in a pair of $930 Maison Martin Margiela Sneakers.
I guess that's a major step up from Reebok?
Anyways, Ross is wearing feature red patent leather, suede, a round toe, contrasting grey front lace up fastening and an embossed designer tag at the tongue and a rubber sole.
The sneakers are available for those of you who want to max out your credit on shoes or have extra funds burning a hole in your pocket and you just HAVE TO GET THEM at Far Fetch.
Check the sneakers and decide – are they worth $930 bones?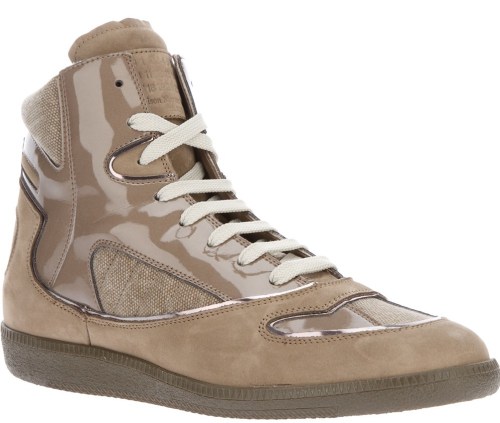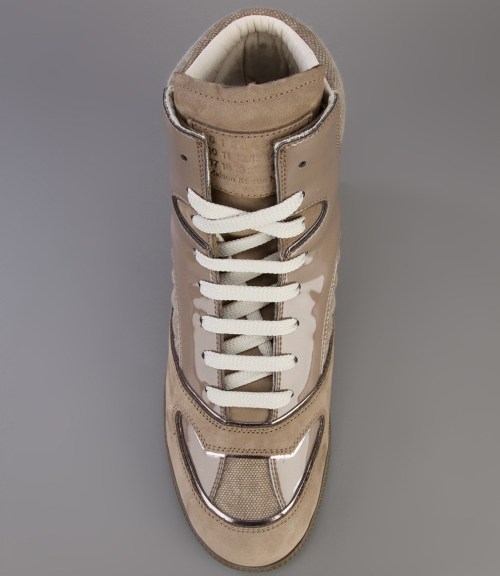 Related articles