Rappers Who Got Liposuction But Deny It!
We are all familiar with female rappers getting fake butts and breasts as well as liposuction, but to keep up the "hip hop image" there are some male rappers who also have gone under the knife. Read on to see which rappers got liposuction but still deny it…
The only thing is Funkmaster Flex decided to spill the tea on some famous rappers who also got liposuction.
Flex claims he only went public about the surgical procedure after he found out Drake, Kanye West, and LL Cool J had done it too.
First up, is French Montana, who continues to deny he had work done on his abs.
French Montana said:
They said I spray painted my six-pack on I got catfished too many times to catfish my people lol I just got to it. Nothing beats hard work and always remember there's some people out there that don't want you to be great.
View this post on Instagram
Drake's body is looking great these days, but a little bit ago, he had lipo on his abs.
Drizzy Drake got into it with another rapper (Carnage) who put him on blast for getting lipo in Columbia and trying to play it off like he was just chilling on a vacay.
View this post on Instagram
Hip Hop veteran LL COOL J abs are flawless:
LL COOL J was trying to stop himself from dissing Funk Flex following his recent Instagram liposuction session — but evidently, he couldn't help himself. On Monday (November 30), the Hot 97 radio host shared an Instagram Live video of himself going under the knife and got dragged from New York to Los Angeles for the stunt.
Mr. Ladies Love Cool James, who was among the many joining in on the Twitter debauchery, initially tweeted on Tuesday (December 1):
I'm doing everything in my power right now not to go in on homie? Lipo on IG? LOL.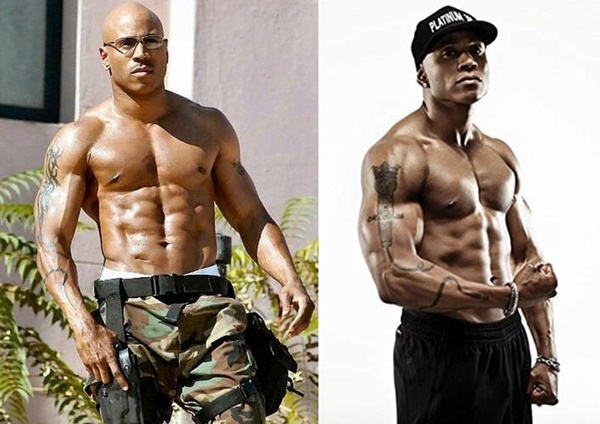 Now in this group, only one rap star came forward and admitted to getting lipo. That was Kanye.
Kanye West said to Newsweek:
I had plastic surgery because I was trying to look good for y'all. I got liposuction, 'cause I didn't want y'all to call me fat like you called Rob at the wedding and made him fly home before me and Kim got married. I didn't want y'all to call me fat, so I got liposuction.