Rapper's Brother Arrested After 2 Dead Bodies Spotted on His InstaLive!
The brother of rapper Uzzy Marcus is in police custody after allegedly live-streaming himself alongside the dead bodies. The video which was spotted at MTO is utterly disturbing. Read on for more on Rapper's Brother Arrested…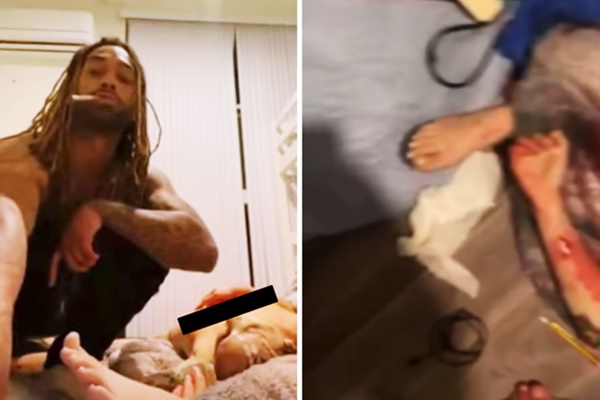 CelebnMusic247.com reports in the footage, Uzzy Marcus brother, Raymond Michael Weber, 29, who is obviously high, is seen squatting over a woman and a teenage girl who are dead.
According to police, Raymond Michael Weber, 29, is being held without bond at the Solano County Jail on two counts of murder.
Weber is the older brother of Marcus Weber, who goes by the stage name Uzzy Marcus, CBS13 reports.
Officers responded to 911 calls from a Vacaville, Ca., a military housing complex on Sunday, Jan. 31, after a neighbor said that Raymond was on Instagram Live holding a gun — with two motionless female bodies in his apartment. The woman and a teenage girl appeared to have been shot to death.

When police arrived, Weber — who was wanted on an outstanding warrant for various felonies including domestic battery – had barricaded himself inside his apartment with the dead bodies.

SWAT and the negotiations team failed to convince Weber to turn himself in. But officers managed to take him into custody "after a brief struggle – during which an officer utilized a taser".

The victims, aged 27 and 15, were found dead inside the apartment. Their identities have not been released.

in 2014, Raymond's then-16-year-old brother Antoine Weber was suspected of killing Raymond's girlfriend, 19-year-old Nicole Duarte, and they believed that Raymond was at the scene at the time of the murder. – via SandraRose 

Antoine later pleaded no contest to the alleged crime, local ABC News affiliate ABC10 reports.