Prometheus 2 Reveals Who Created the Aliens!!!
The highly anticipated sequel to Ridley Scott's Prometheus, Prometheus 2 Reveals Who Created the Aliens and how they all began.
CelebNMusic247.com has just learned via Collider & IGN that Ridley Scott and his Prometheus stars have been chatting up the sequel for quite some time, but the director himself, who let slip some plot details.
Ridley Scott might be thinking about revealing the origin of the Xenomorph in the course of the upcoming Prometheus sequels and now Variety is saying that Scott is in the final stages of revising the Alien: Paradise Lost script, which will begin shooting in February.
Now that Prometheus has added a Spectre screenwriter to the mix Scott has dubbed, for better or worse, Alien: Paradise Lost — will reveal who created the aliens.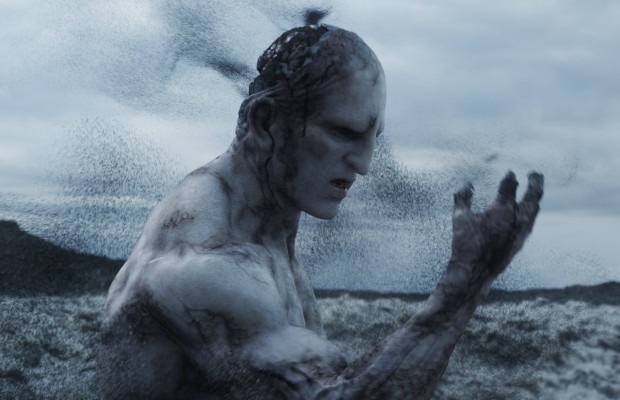 [rpi]
Ridley told IGN:
"Prometheus 2 will start getting shot in February and I've already begun now so I know what the script is. Then there will be another one after that and then maybe we'll back into Alien 1, as to why? Who would make such a dreadful thing?"
Scott's words also echo previous statements, in which he explained that only after a potential third or fourth Prometheus sequel would the franchise lead back into Alien. The purpose of these prequels, for him, is to explain this universe and the whys and hows of these creatures.
He gives some insight on what he believes is the origin of the Aliens themselves.
Ridley says:
"[The Alien's] role had been worn out in previous films, but one of the questions that had never been answered was why such a creature would be invented, and by whom. That opens much larger, more universal questions."

"I always thought of the Alien as a kind of piece of bacterial warfare. I always thought that original ship, which I call the Croissant, was a battleship, holding these biomechanoid creatures that were all about destruction."
Hopefully that wasn't too much of a spoiler for any fans of the Prometheus franchise.
In the end of Prometheus Elizabeth Shaw (Noomi Rapace) is determined to get the truth. She and David (Michael Fassbender) hijack one of the Aliens spaceships and head to their home planet to dig a little deeper on how it all began and why humans were created.
What do you think of Prometheus 2 Revealing Who Created the Aliens?