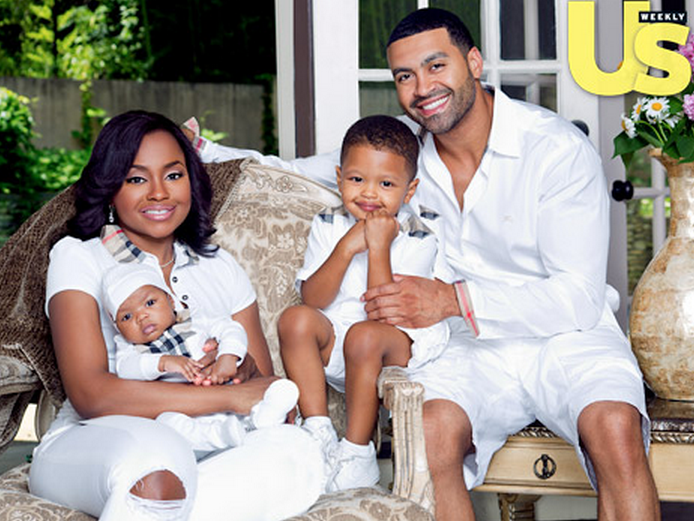 (CelebNMusic247-News) Phaedra Parks and Apollo Shows off Baby Dylan
Real Housewives of Atlanta star Phaedra Parks and her husband Apollo Nida proudly premiere their new bouncing baby boy Dylan to the world!
The happy couple covers the recent Us Weekly as a happy family of four. In the interview Parks opens up about going into labor three weeks early.
Here's the drop according to Phaedra Parks in Us Weekly:
Phaedra Parks will have quite the story to tell her infant son Dylan about his arrival when he gets older! Three weeks earlier than expected — on May 7, 2013 — Parks, a lawyer and mom to 3-year-old son Ayden, got the surprise of her life when she went into labor during a work trip to Augusta, Ga. — 150 miles from home! "I hadn't packed anything or even made arrangements for Ayden," the Secrets of the Southern Belle author, 40, admits to Us Weekly. "And I'm usually an Eagle Scout when it comes to being prepared!"
Eight hours later, on May 8 after an emergency C-section, Parks welcomed 7 pound, 9 ounce Dylan into the world with fitness trainer husband Apollo Nida, 34, by her side.
Waiting to officially name their infant in a traditional African naming ceremony, Parks tells Us the little one is being well taken care of at home by big brother Ayden. "Ayden pretends to ride his bike to the store for diapers and calls him 'my baby!'" Parks gushes. (Ahead of the naming ceremony, Parks jokes to Us that the family call Dylan "Mr. President.")
Related articles