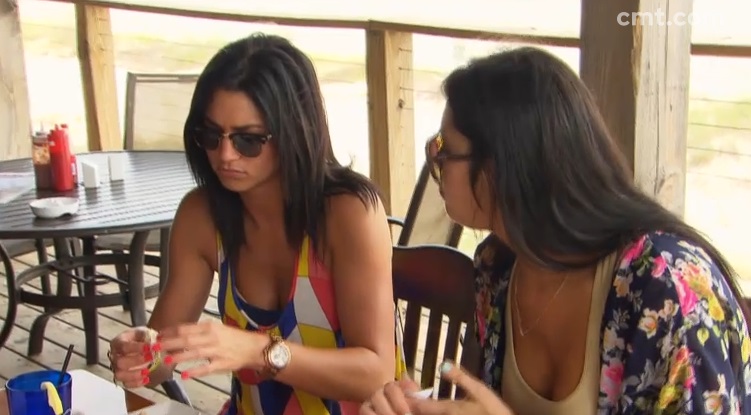 Party Down South Recap: Hot Dogg Get Put In A Pretzel
Man oh man last night on our Party Down South Recap: Hot Dogg Get Put In A pretzel by Daddy and now Walt no longer wants sloppy seconds.
See it's been a race between Daddy, Walt and Lyle on who was going to pretzel Hannah aka Hot Dogg, and last night Daddy was the victor when he and Hot Dogg got wasted poolside and stumbled upstairs to his bed.
We learned that Hot Dogg is a LOUD moaner as the rumbled in the sheets breaking everything in site while romping in bed. meanwhile the roomies have it in for the newbie roomie.
The next morning Mattie puts her girl on BLAST and everyone gives her a SUPER hard time. Talk about walk of shame, Hot Dogg was hanging her head low.
[rpi]
Here is what else went down.
Lyle had a birthday bash and got them thrown out of a restaurant.
Walt is over Hot Dogg
Murray wants to see Hot Dogg's breaking point drinking shots
Lyle doesn't like Hot Dogg
Tiffany is NOT feeling the new roommate because she doesn't want another Mattie clone in the house
And to top it off Hot Dogg gets wasted. She spills soda on Tiffany's head and its all out war.
Check it:
Things are going to get ugly…