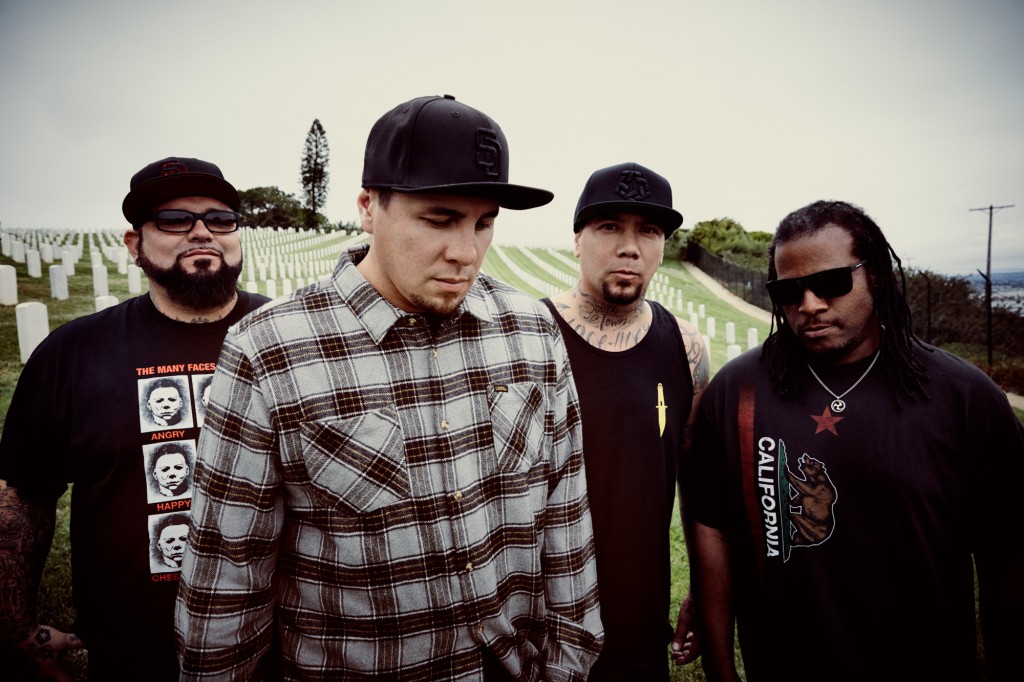 P.O.D. Heads To AfterShock On The Awakening Tour!!!
Are you a HUGE P.O.D. fan? Then you're in luck because P.O.D. Heads To AfterShock On The Awakening Tour while on their 33 city tour.
Twenty years into their storied career, having amassed a devout global fan base and over 10 million records sold, San Diego's hard rock messengers of faith, P.O.D. emerge renewed, with their magnum opus; the conceptual epic, The Awakening (T-Boy/UMe).
P.O.D. is back and their new album, The Awakening, produced by longtime collaborator Howard Benson (Kelly Clarkson, My Chemical Romance, Daughtry), and featuring special guests appearances from Maria Brink (In This Moment) and Lou Koller (Sick of it All), The Awakening releases August 21, and marks a new chapter for the southtown storytellers.
P.O.D.'s bassist Traa Daniels explains:
"The Awakening is definitely an evolution from where we've come from; it's this amazing piece of art that we've been able to put together as four guys who are like brothers; this is really special."
Drummer Wuv Bernardo concurs:
"I feel this is like a pivotal moment for P.O.D. It's more than just `Man, we just went in the studio and did a record; the urgency of our band as far as how serious we are putting this kind of material in there, and the way that we did it blows my mind. I am proud of these guys; of us."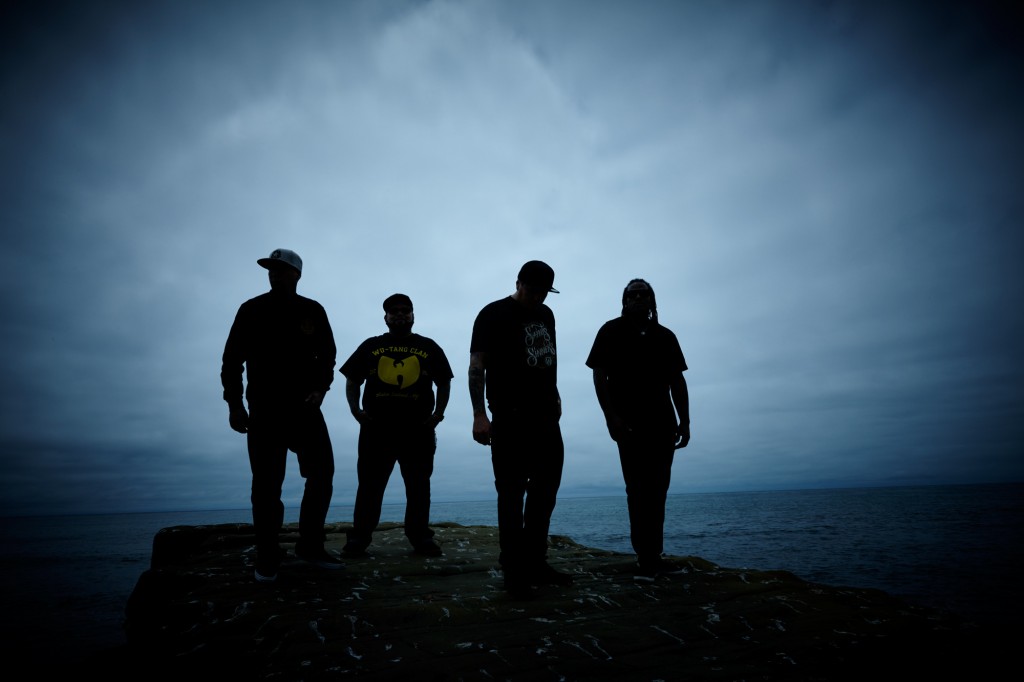 Stay Connected with P.O.D.
With their new release, The Awakening, P.O.D. reaches a new order of magnitude in the band's creativity. Founding guitarist, Marcus Curiel notes:
"Howard would tell us, 'I work with a lot of bands that are influenced by you and they're all asking 'what's P.O.D. doing?' We had taken a couple-year hiatus, so we came back and really thought about becoming the band that we want to be again. We all got that fire again."
Bassist Traa Daniels adds:
"I think, creatively, when you've been a band as long as we have, you're always trying to out-do yourself. Or you should be. You've gotta challenge yourself and think outside the box. We did that. This record is refreshing and definitely a step up that I think both our older fans, and people who are just hearing us for the first time, will both dig."
Sonny Sandoval explains:
"Howard said `Let's do it for the fans who have been there for 23 years, who are growing with you and love your band and get you and your bigger-picture ideas, but let's also make it accessible for other listeners and fans." Howard played a major role in making us excited to be a band again. We are doing our thing a little more out of the box than what people would expect from an ordinary P.O.D. album."
On The Awakening, P.O.D. follows their tradition of bringing on simpatico musical collaborators with Brink and Koller—a fan/friend and an influence, respectively, contribute key parts. "Lou told us he'd be 'honored,'" says Sonny, still seeming shocked. "We were like, 'this is SO cool, brother!'"
Lyrically, The Awakening reveals a fully realized storyline in the grand tradition of classic concept albums, the likes of Pink Floyd's The Wall or Queensryche's Operation: Mindcrime, vocalist/lyricist Sonny explains:
"We are a band of faith; and once I started running with the lyrics a storyline came about. Every song, like the first single, "This Goes Out to You," ultimately explores a character dealing with life, making mistakes, fighting; trying. It's a record that delivers on multiple levels and musicality invites exploration and introspection. Sonny adds, "The Awakening is meant to be listened to in its entirety, but we live in an iTunes, singles-type world, and it works on that level, too."
A video for the album's lead single, "This Goes Out To You," shot by Gavin Filipiak, furthers the cinematic approach of the record and the world it creates and inhabits. P.O.D. have debuted many of the new songs on tour, ahead of The Awakening's release.
Take a look at "This Goes Out To You" video which has gone Top 15 at Active Rock radio, with huge support from the rock community:
Of their adventurous new release, Drummer, Wuv Bernardo concludes:
"We used to study albums when we were young–we cared what guitars were used and who was credited; If people do get the whole picture, it becomes even more special to them, like it was for us. We had to ask ourselves `do we want to do a record this ambitious, and do we think we can?' Yes we do, yes we can, and we aren't looking back.'"
P.O.D. just released their ninth studio album, The Awakening (T-Boy/UMe), and are currently touring. The guys are currently on their headlining solo tour – some dates include Insane Clown Posse.
* P.O.D. solo dates
** Islander to support
(w/ICP) – Dates with Insane Clown Posse
P.O.D. DATE CITY VENUE:
September 8 DNA Lounge** San Francisco, CA
September 10 Hawthorne Theatre** Portland, OR
September 11 Hi Fi Music Hall** Eugene, OR
September 12 El Corazon** Seattle, WA
September 13 The Venue** Vancouver
September 15 The Ranch** Edmonton, Alberta
September 16 The Pump Roadhouse** Regina, Saskatchewan
September 17 Marquee** Calgary, Alberta
September 18 Stage 112** Missoula, MT
September 20 Knitting Factory** Boise, ID
September 22 Senator Theatre** Chico, CA
September 23 Strummer's** Fresno, CA
September 24 Fat Cat* Modesto, CA
September 25 M15 Concert Bar & Grill* Corona, CA
October 3 Odeum Expo Center
– Rob Zombie Halloween (w/ICP) Chicago, IL
October 4 Agora Ballroom (w/ICP) Cleveland, OH
October 5 Water Street Music Hall (w/ICP) Rochester, NY
October 7 The Electric Factory (w/ICP)  Philadelphia, PA
October 9 Tremont Music Hall (w/ICP)  Charlotte, NC
October 10 Music Vault (w/ICP)  Hardeeville, SC
October 11 Beach Blvd Concert Hall (w/ICP)  Jacksonville, FL
October 12 The Orpheum (w/ICP)  Tampa, FL
October 14 Vinyl Music Hall (w/ICP)  Pensacola, FL
October 16 Clicks* Tyler, TX
October 17 Buzzfest* –
Cynthia Woods Mitchell Pavilion Houston, TX
October 18 Southside Ballroom (w/ICP)  Dallas, TX
October 21 The Observatory (w/ICP)  Santa Ana, CA
October 22 Northside Park Theater (w/ICP)  San Diego, CA
October 24 Aftershock Festival* Discovery Park, Sacramento, CA
October 25 The Complex (w/ICP)  Salt Lake City, UT
October 27 The Cotillion (w/ICP)  Wichita, KS
October 30 Newport Music Hall (w/ICP)  Columbus, OH
October 31 The Fillmore (w/ICP)  Detroit, MI
[rpi]
Wanna know more about P.O.D.?
P.O.D. (Payable on Death) formed in San Diego, CA, in 1992, and has since charted their own course with worldwide sales exceeding 10 million, hugely successful international tours, and a series of chart-topping radio hits.  Over the span of two decades they have released eight studio albums of original songs – including the triple-platinum Satellite – seen chart success with more than a dozen Rock radio hits, including "Southtown," "Alive," "Youth of the Nation," and "Boom," the Active Rock hit "Beautiful" and their No. 1 single, "Lost In Forever," received three GRAMMY Award® nominations, and racked up four No. 1 music videos. The band has also contributed songs to numerous major motion picture soundtracks.  P.O.D. is Sonny Sandoval (vocals), Marcos Curiel (guitar), Traa Daniels (bass) and Wuv Bernardo (drums). The members of P.O.D. are also active members of a tight-knit music community, collaborating on their own records as well as others', including Katy Perry, H.R. (Bad Brains), Mike Muir (Suicidal Tendencies), Sen Dog (Cypress Hill), and more. P.O.D. are currently supporting the release of their ninth studio album, The Awakening (T-Boy/Ume).

P.O.D.'s 1999 album, The Fundamental Elements of Southtown, spawned the hits "Southtown" and "Rock the Party (Off the Hook)," their first video to reach No. 1 on MTV's TRL – the record went on to become certified platinum. The band's next release, Satellite, released 9/11, and featured the poignant single "Alive," which went on to become one of the top played MTV videos of the year and earned P.O.D. their first Grammy nomination for Best Hard Rock Performance. The breakthrough record Satellite went on to become RIAA-certified triple platinum.

In 2003, P.O.D. began to shift sonically from their signature rapcore sound to a more melodic metal sound with the release of their self-titled album and a few years later they followed with Testify in 2006 – including the single "Goodbye for Now," featuring guest vocals from Katy Perry and quickly topping the MTV playlist, becoming the band's unprecedented 4th number one video on Total Request Live. Continuing on their success they returned to the Billboard Top 10 with When Angels and Serpents Dance, bringing the music community together with special guests including Mike Muir from Suicidal Tendencies, Helmet guitarist Page Hamilton, and a Gospel Choir. Followed by Murdered Love with appearances by Hatebreed's Jamey Jasta, Cypress Hill's Sen Dog, and Psycho Realm's Sick Jacken.

In a cooperative effort with their fans, P.O.D. recorded and released the 2014 acoustic SoCal Sessions, featuring reworked versions of P.O.D. fan-favorite tracks, with a hugely successful PledgeMusic crowd funding campaign. The album also marks the return of producer Howard Benson, who had helmed the sessions for the band's highest charting releases.