North West Dressed Like A Cowboy?!?
Halloween is right around the corner so maybe Kanye and Kim's daughter wanted to be a cowboy for Halloween because North West Dressed Like A Cowboy at the Pumkin patch.
Kim Kardashian and Kanye West took their adorable daughter, North West, to the pumpkin patch over the weekend, where father and daughter matched in black leather pants.
We guess the family who dresses in leather stays together?
Take a look at the pics Kim uploaded to Instagram: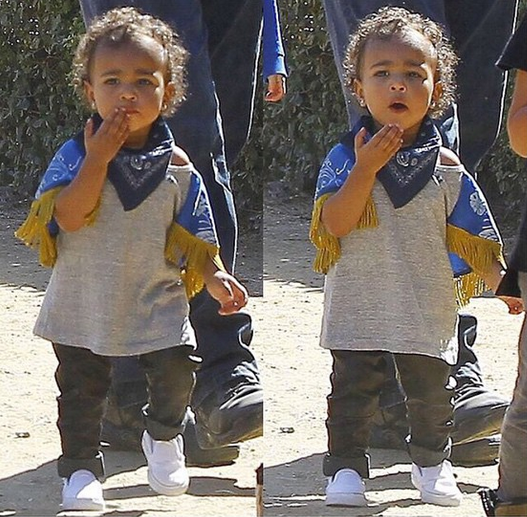 Did you notice the custom made kicks with North West Name on the back?
What do you think? Cool or NOT?
While we think the outfit is cute on Nori, fans weighed in and they were NOT pleased by Kimye parental choices!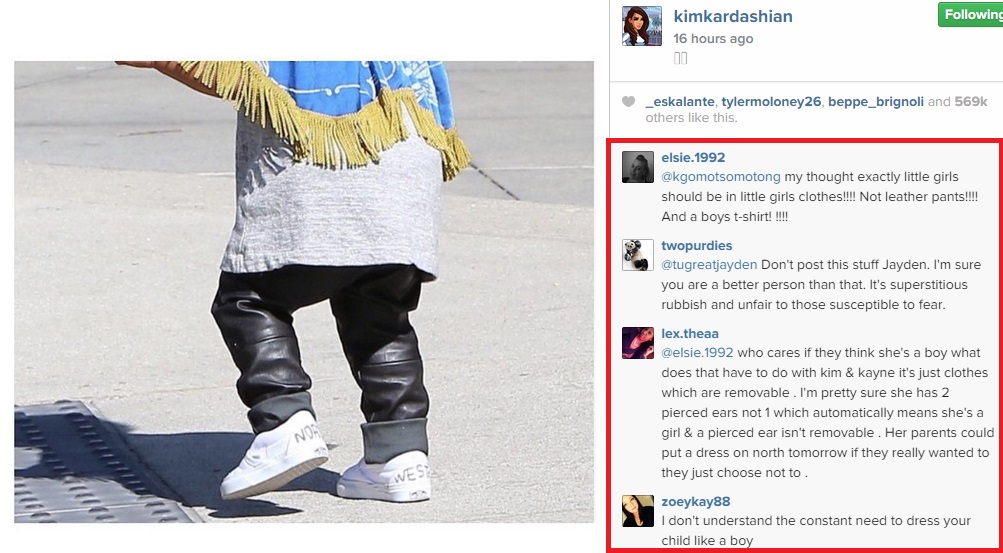 Does Kanye secretly want a boy?
Related articles