Noriega Checks Def Jam For NOT Paying Jeezy's Bail!!!
Noriega Points out that Labels like Def Jam no longer help artists in trouble like back in the day. In a series of Tweet's Nore BLAST the hip hop label for turning their backs on Young Jeezy!
CelebNMusic247.com has a series of interesting Tweet's from rapper Noriega who points out how labels no longer rescue troubled artists in hip hop unless their name is Justin Bieber.
After nearly four days of sitting in the slammer for alleged possession and firearms charge, Young Jeezy was able to bail himself and five others out of jail on $1 million dollar bail.

Hip Hop veteran, Noreaga has been around the rap industry blocks a few times and shared his keen observation on the situation, pointing out how The Snowman's label, Def Jam used to be more involved with the legal troubles of their artists. However, today they are NOT. 
Noriega Checks Def Jam with his perspective on major labels not protecting their artist anymore via Twitter: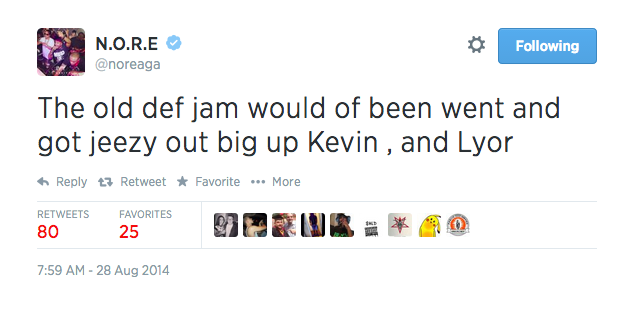 Nore points out:
He adds: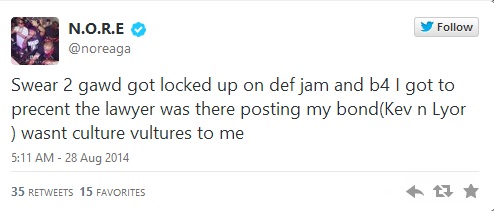 Then he states T.I. was the last artist they helped, saying: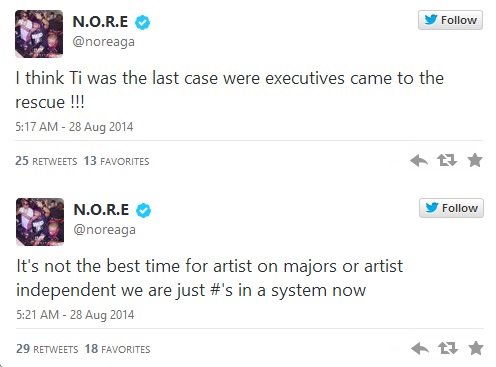 He compares the past to present saying: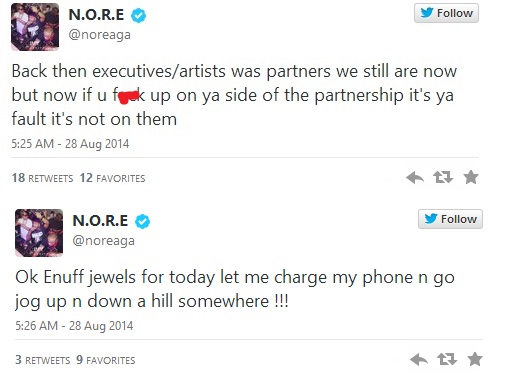 What do you think about what Noriega had to say?
Lots of truth there. Do you think Def Jam turning their back on Jeezy had anything to do him bashing the label back in 2013?
Related articles