This week, reports surfaced that slain rapper who lost his life due to gun violence was a target of LAPD investigation.
Well, it seems that TMZ got their report crossed because their headlines were WRONG and now the LAPD is setting the record straight that Nipsey Hussle NOT A Target of Investigation. Read on to get more on Nipsey Hussle NOT Target of LAPD Investigation…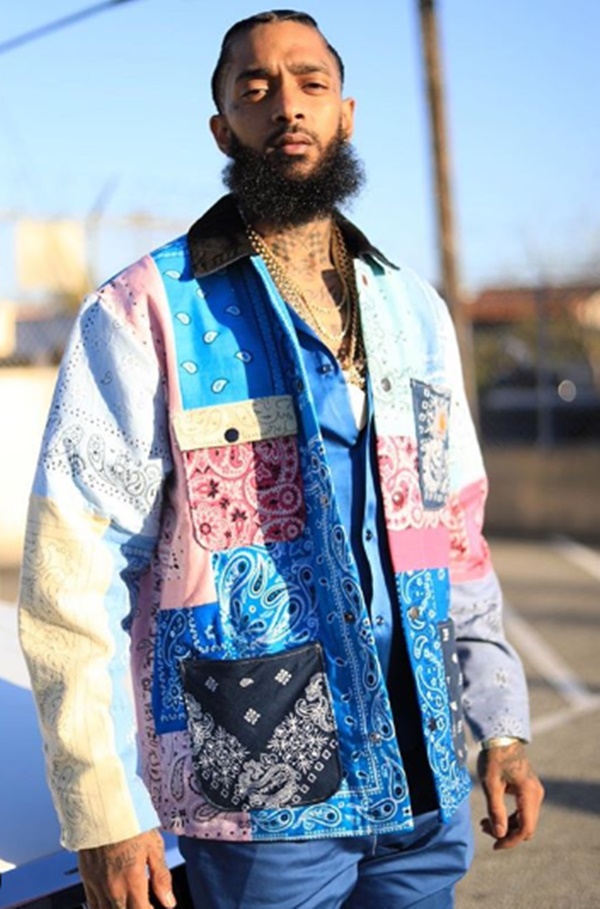 CelebNMusic247.com reports that the late Nipsey Hussle who lost his life in March was under investigation by LAPD regarding gang activity.
Nipsey Hussle NOT A Target of LAPD Investigation.
It was also said that the LAPD was trying to have the Marathon Clothing store shut down but couldn't because Hussle owned the shopping center.
Page Six reported that authorities, in conjunction with the Los Angeles city attorney's office, were looking into alleged gang activity at the slain Grammy winner's strip mall. Though, Hussle wasn't the subject of the investigation.
Hussle, whose real name is Ermias Asghedom, famously spoke out against gang violence and was hailed as a hero in his community by police. What TMZ got wrong was that the LAPD was focusing on abating gang activity in the area, which was a long-standing issue, NOT Nipsey Hussle.
Nipsey never hid the fact that he was involved in gang life as a Rolling 60s Crip, but he turned his life around with music. Nipsey took a positive approach by employing ex-felons and gang members to urge them to change their lives. In addition, he was also a major investor in many children's outreach and STEM initiatives.
LAPD Sets Record Straight:
A rep for the LAPD said in a statement to Page Six on Wednesday:
At this time, we are not discussing any criminal investigation related to Nipsey Hussle.
A rep for the Los Angeles city attorney's office had no comment.