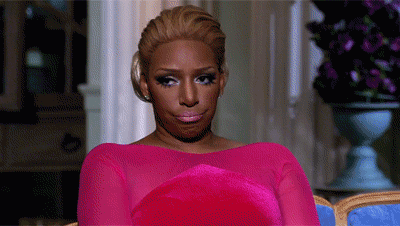 NeNe Leakes SHADES Kandi on The Reunion
The Real Housewives of Atlanta Reunion 6 Pt 1 kicked off with shade and cutting eyes especially when NeNe Leakes was asked who was the latest Housewife.
First, NeNe and Kandi continue to have their differences when it comes to showbiz.
For some reason NeNe forgets that Kandi Burruss has been in the business for years from her days in Xscape and now with the series. NeNe is still made her mark on Glee and the New Normal, but that doesn't make her better than any of her cast mates.
Well one would think, but NeNe has her opinions and she sticks solid to them.
When Kandi Burruss speaks on her musical that wrapped up the season finale, and told Andy about the success of the show and how Tyler Perry even loved it!
That opened a door for NeNe to unleash on Kandi with her harsh comments stating that she wouldn't do a Kandi Burruss production, after a Ryan Murphy production.
Ouch, really NeNe?
NeNe replied saying that was completely true and she had no shame to which Kandi admitted that she had no problem because she and NeNe aren't friends anyway. NeNe said, "I turn down jobs all the time." Enter the next eye roll of the night, thanks to Kandi.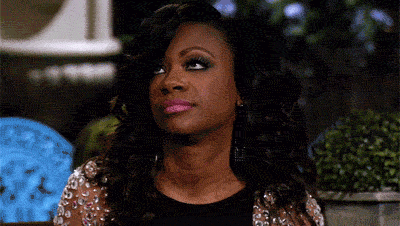 In other Kandi news, Andy reminded us that she and Todd Tucker's wedding will be televised on Bravo.
When Andy asks Kenya about making fun of Kandi's weight during the season, Kenya gives a half-apology, saying that she wasn't being serious and no one should take it seriously. Kandi takes it in stride: "I may not be the slimmest, but I'm not the widest either."
Ouch! Shade much NeNe?
The shade continues when NeNe is asked about who is always "Tardie for The Party," and all fingers point to Kandi. First NeNe lays in on Kandi and then Phaedra softens the blow. Cynthia and Kenya poke fun at it with a serious undertone.
Watch:
#CelebsAreCoolRight
Thoughts?
Related articles