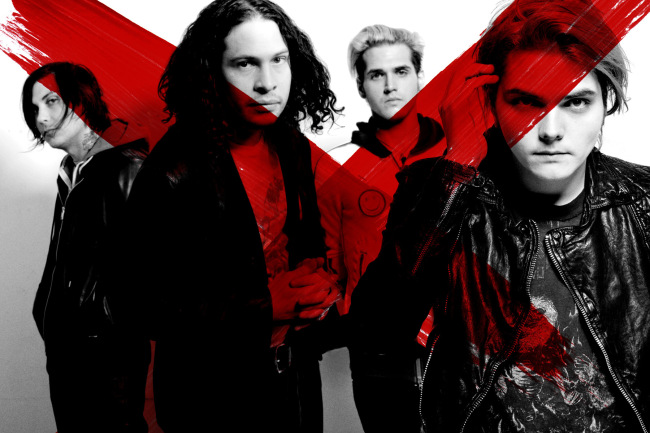 (CelebNMusic247-News) My Chemical Romance Officially Split
Time to say goodbye to My Chemical Romance since the band posted they're no more as of March of this year. While the band is officially over, Gerard Way gives an update to what he's doing.
After a dozen years and four studio albums the guys took to  their website saying:
"It has come time for it to end."

"Being in this band for the past 12 years has been a true blessing. We've gotten to go places we never knew we would. We've been able to see and experience things we never imagined possible. We've shared the stage with people we admire, people we look up to, and best of all, our friends. And now, like all great things, it has come time for it to end. Thanks for all of your support, and for being part of the adventure."
My Chemical Romance
As for lead singer Gerard Way says, he he's remained creative while trying to figure out his next move in the music industry.
Way tells LOUDWire:

"I really haven't been doing anything concrete except writing tons of stuff," says Way. "I'm just having experiences. I'm playing tons of instruments, constantly writing music, and I guess I'm putting myself out there and not pushing anything away. The only way I can describe it is I don't know who I was before I started My Chem. I know that answers nothing, but that's the point. I'm just exploring and seeing what happens."
Currently, Way reportedly co-directed and lent music to the debut episode of the second season of 'The Aquabats! Super Show!' TV series. In the episode, which airs June 1 on The Hub network, Way's brother and My Chemical Romance bassist Mikey Way guest stars as the frontman for a death metal group called Asthma who are seeking revenge against The Aquabats after losing a Battle of the Bands
Damn, MCR was awesome…sad to see the go.
Related articles