Megan Thee Stallion Announces 'Hottie Sauce' In New Partnership With Popeyes!
Popeyes is heating things up with Megan Thee Stallion because she is taking her talents to the fast-food industry. get more details on Megan Thee Stallion partnership with Popeyes…
View this post on Instagram
CelebnMusic247.com reports that Megan Thee Stallion is letting you know she likes her hot sauce HOT HOT HOT!
This is why the "Body" rapper and Houston hottie announced her new partnership with Popeyes featuring, 'Hottie Sauce.'
Megan The Stallion took to Twitter saying:
Yesss Hotties it's true. Thee mf HOTTIE SAUCE IS DROPPING AT @Popeyes OCT 19TH. So pull up and get you some.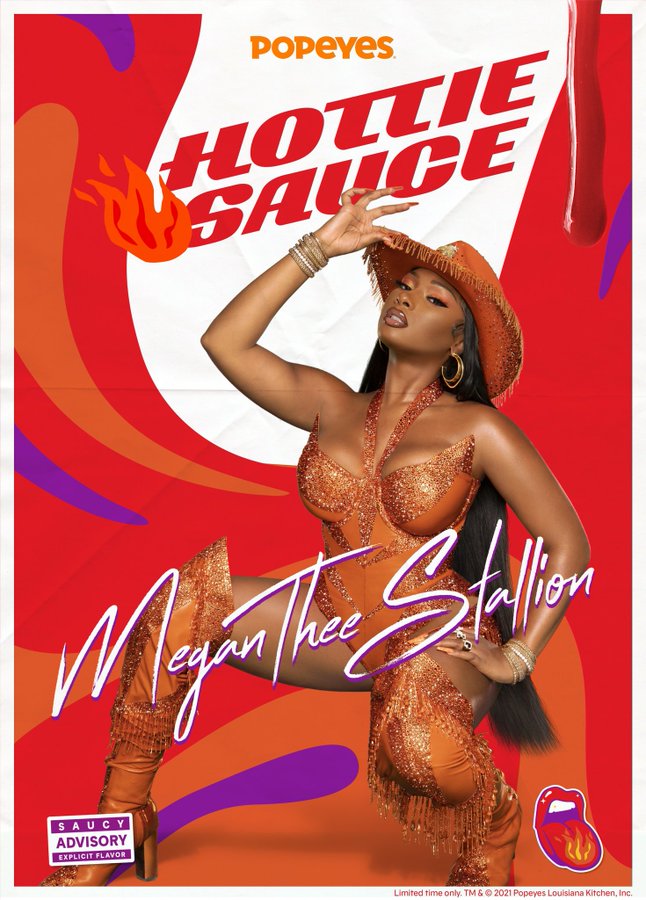 Apparently, Megan likes to sweet when she uses hot sauce.
She adds:
Not only that buttt ya girl is now a franchise owner and will be opening my very own Popeyes locations!
Along with the announcement, the Savage rapper also dropped a mini commercial on her Instagram. (above)
In her caption she said:
I loveeee hot s*** I loveeee spicy food but I ain't gone lieee one of these sauces d*** near took me out. See how I did on @hotones with @seanseaevans on @firstwefeast YouTube channel.
Yesss Hotties it's true ? Thee mf HOTTIE SAUCE IS DROPPING AT @Popeyes OCT 19TH So pull up and get you some??? Not only that buttt ya girl is now a franchise owner and will be opening my very own Popeyes locations! pic.twitter.com/zxXmlC0jlF

— TINA SNOW (@theestallion) October 14, 2021