Megan The Stallion Says Nicki Minaj "Fell Off"!
Just hours after Nicki Minaj announced that she will be co-hosting the reunion show for Real Housewives of Potomac with Andy Cohen, Megan The Stallion posted the following tweet.
View this post on Instagram
CelebnMusic247.com reports that Megan The Stallion who is a judge on Legendary is coming for Nicki Minaj after she told her fans she was co-hosting The Real Housewives of Potomac with Andy Cohen.
Given the proximity to Nicki's unorthodox announcement, many on social media assume that Meg was firing shots at Nicki.
It's a curious career choice for a top-selling music artist, but hey why not?
Megan took to opportunity to FIRE SHOTS at mama Nicki: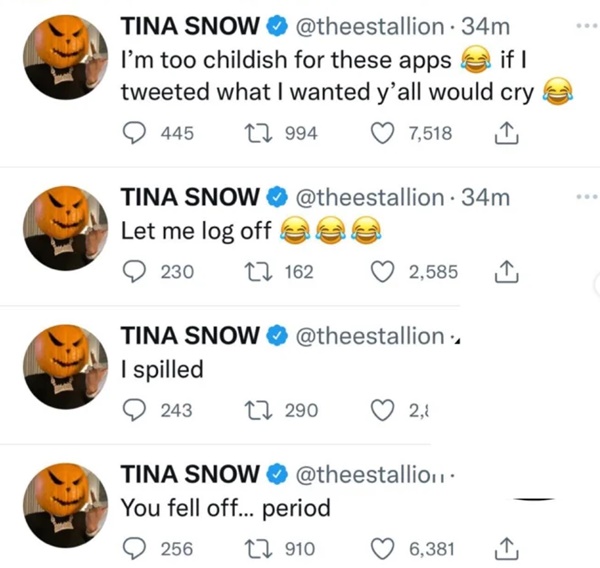 What is so crazy is that Nicki and Meg were friends, and Nicki helped create Hot Girl Summer – Meg's biggest song to date.
So it's pretty lame that she is coming for Nicki.
According to sources confirmed Nicki and Megan's friendship quickly cooled off since their 2019 smash hit.
In her song "Seeing Green," released in May 2021, the Barbz were convinced that Minaj had indirectly taken a dig at Stallion as she raps:
One Margarita pizza with Parmesan and garlic. These bitches thirsty, I can see why they alcoholics."
Then, in June 2021, Stallion released her single "Thot S***," where she appears to take aim at Minaj, rapping:
I'm the big homie, but I ain't the oldest, hmm / B**** dry hatin', tryna get noticed. Man, ain't nobody come to see you, Otis, look.