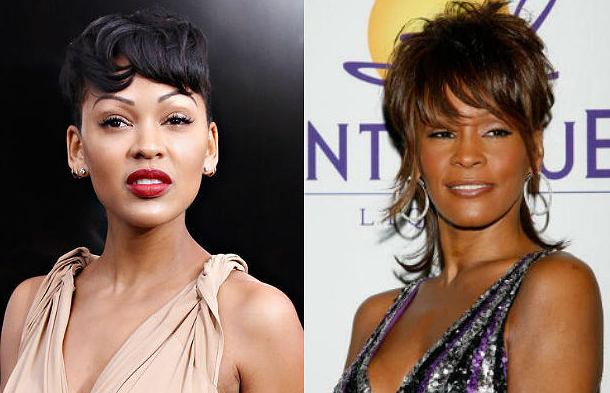 Back in February 2012 Clive Davis floated the idea of a Whitney Houston biopic a year after her passing.
To recap, Whitney's record label boss and close friend Clive Davis is at the helm of the project and he reportedly wants to get a script finalized as soon as possible so filming can begin.
Rihanna, is in the running for the lead role as is Dreamgirls star Jennifer Hudson, 30.
Actress Vivica Fox, 47, and American Idol singer Jordin Sparks, 22, are also being considered for the movie and Will Smith's 11-year-old daughter Willow is thought to be portraying the actress as a child.
Well it seems Clive is back on the grind and is floating the idea around once again but this time with Meagan Good being eyed for the starring role as Whitney Houston.
Here's the drop via The Wrap:
The biopic has not been picked up by a major studio yet but Meagan Good has thrown her hat into the ring, claiming she and Whitney discussed her playing the role before the star's tragic death.

If the project gets off the ground Tyler Perry has expressed interest in directing.
Will you go see Meagan Good in a Whitney Biopic?
Do you think Meagan is the right choice? And what do you think about Tyler as the director?
Related articles