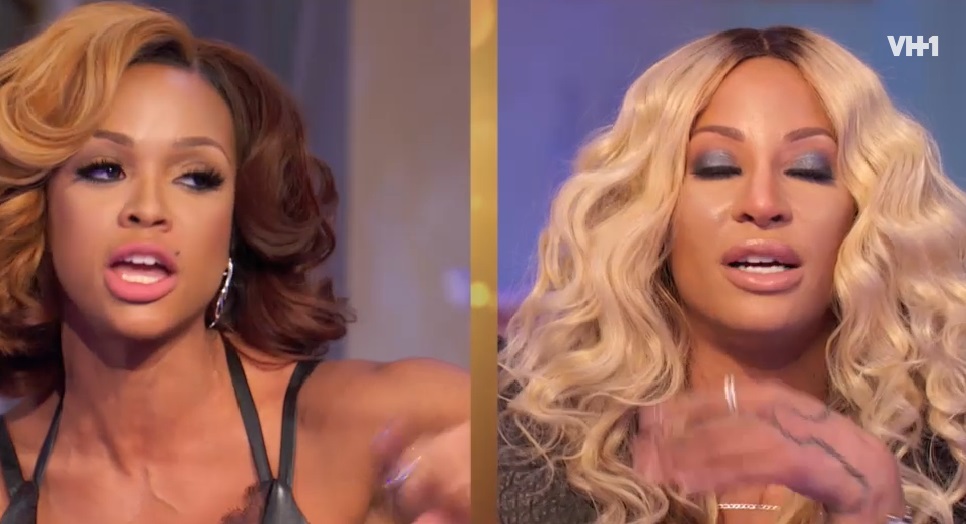 Masika And Hazel Battle On LHHH Reunion Pt 1!?!
It looks like Love and Hip Hop Atlanta drama is spilling over to Love and Hip Hop Hollywood because Masika And Hazel Battle On LHHH Reunion Pt 1.
In anticipation for the start of the reunion, the cast of Love & Hip Hollywood reveal the one question they hope Mona doesn't ask during the show.
[rpi]
Watch what happens before the heated brawl on the reunion:
Hazel E started this season of Love & Hip Hop Hollywood trying to figure out what was what between her and her "friend with benefits" Yung Berg. The end of the season saw Hazel heartbroken and Berg boo-ing up with Hazel's former friend Masika – what could possibly happen at the reunion? It looks like the ladies are ready to get physical and Mona is having none of it.
During the finale Masika calls Hazel a 40 year old in a heated argument that gets real nasty. Hazel gets pissed and gets street on Masika.
Watch:
Love & Hip Hop Hollywood reunion on Monday at 8 PM ET/PT to see if these frienemies make up or make war!
Related articles