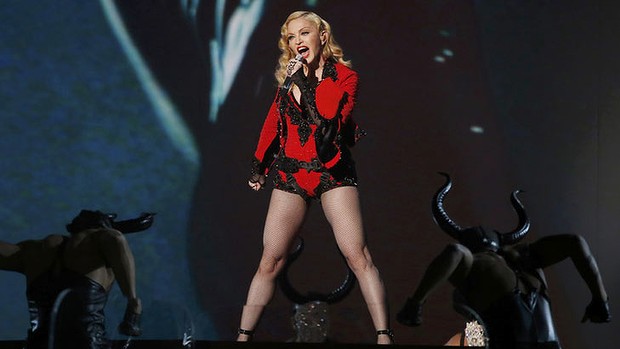 Madonna Grammy Performance!
Madonna turned it out with over a dozen hot hunks dressed with horns as they took to the stage to assist Madonna Grammy Performance.
Madonna made it clear that she was the Queen of pop and all the ladies were to bow down. From Beyonce to Katy Perry, Rihanna, Lady Gaga and Miley Cyrus. Madonna reigns supreme with her fiery horned performance. Remember a couple years back Beyonce gave props to Madonna as a stand out female in the music industry.
The Divine M captivated stars in the audience, especially Taylor Swift who was dancing the night away.  It was great to watch Taylor, because she just seemed to have a fun evening while the rest of the celebs were worried about their appearance.
Madonna showed off her amazing toned body as she and her fellow dancers got their grind on: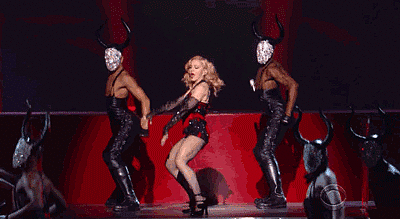 She performance for her latest single "Living For Love," at the Grammy Awards in LA on Sunday was stellar.
Watch: