Luenell Calls Dr. Dre A 'Notorious Woman Beater'!
Apparently, money can buy you a lot of things like rewriting your past. Comedian Luenell doesn't want rapper/producer Dr. Dre's alleged violent past with women to be overlooked because he is famous. Read on to see what Luenell has to say about Dr. Dre…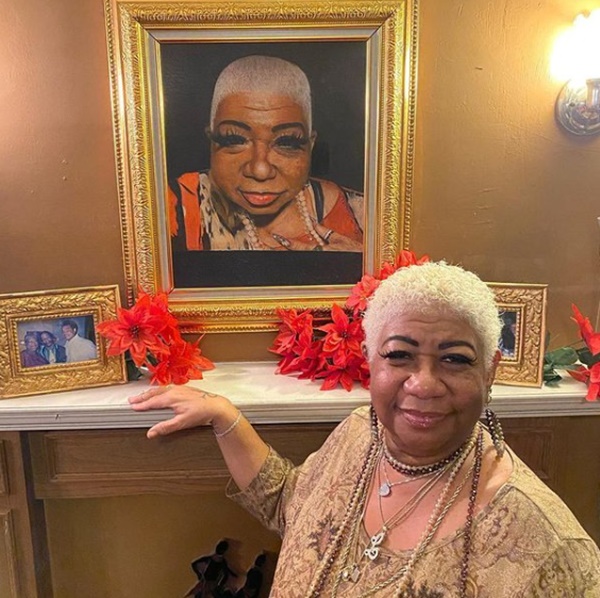 CelebnMusic247.com reports that Comedian Luenell spoke out in a recent interview with VLADTV, the comedian calls Dr. Dre a woman beater — adding that Andre Romelle Young does not get a pass just because he makes good music.
Luenell added that she wouldn't want to see an icon like Dr. Dre die, but doubles down on her views of him being a 'notorious woman beater'.
She starts off by saying:
Now, one would say, does Dre get a pass for being such a notorious woman beater 'cause he makes good music? One would say.

One would say that some people ain't gonna be praying for Dr. Dre. A lot of women, but you can get a pass, it seems, if you're popular. He a notorious woman beater. I love Dr. Dre's music, don't get it f*cked up, and I don't want to see any of our icons die.
Luenell recalls the stories that his estranged wife Nicole Young revealed when she said that the producer had been violent with her.
She said:
But, I don't…we can't…some of the charges his wife was making was even that he had been violent with her.
Adding:
His track record sucks.
Dr. Dre's History With Women Has Been Violent:
Luenell says that Dr. Dre's history with domestic violence is a "character flaw that he just can't—he might go years and not do it and then he might just go off."
Dr. Dre, 55, has been known to be abusive to women throughout his career.  Nicole Young was not the only ex that has accused the producer of being abusive in their relationship.
In 2016, singer Michel'le appeared on The Wendy Williams Show, promoting her new Lifetime biopic, Surviving Compton: Dre, Suge & Me, Michel'le discussed the years of physical abuse she allegedly suffered from Dr. Dre, along with Suge Knight.
What do you think about Luenell stating that Dr. Dre is a 'Notorious Woman Beater'?
Photos: Luenell/Instagram