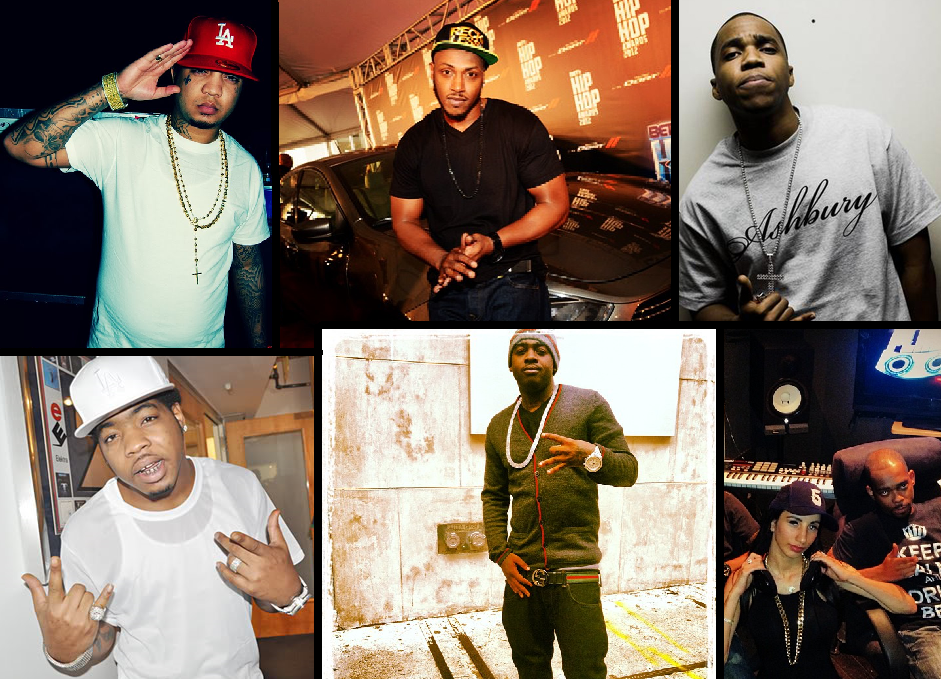 (CelebNMusic247-News) Love and Hip Hop New Orleans Cast Possibles
We've been thinking about who should join the Love and Hip Hop New Orleans cast ever since Love and Hip Hop Houston has been revealed.
We really want a juicy show for New Orleans because not only will LHHNO help revitalize a few rap careers and make them more known with the public who has no clue who they are, it will also give New Orleans a face.
New Orleans is already know for its amazing foods, Mardi Gra, and being the roots of rhthym and Blues, but with Love and Hip Hop New Orleans it will also let viewers know the hustle of the hip hop scene.
We have already gotten to sink our teeth in New York, got a taste of Georgia's hip hop peach and now we was some spice hot hip hop crawfish and jumbalia.
But who can truly bring that type of juicy to the table?
Since Love and Hip Hop Houston cast was revealed on Thursday, we've come up with our Love and Hip Hop New Orleans wish list and we hope Mona Scott-Young and the producers are on the same page as we are.
Tell us what you think of our  Love and Hip Hop New Orleans wishlist or possibles. Do you agree or disagree.
Check it:
Topping our list is a hip hop Veteran, Michael Lawrence Tyler aka Mystikal, who most recently spoke on Miley Cyrus booty popping skills. He's been one of the most talked about rappers, cause the most controversy and has raised eyebrows with his rap allegations.

Next up is one of our favorite rappers of the underground hip hop scene, Curren$y, born Shante Scott Franklin. – He has surfaced a few times with his music, but his lyrical skill is uncompromising.

Our Next choice is Young Money Entertainments, Gudda Gudda who could really use a bump in his career, he's been on several tracks as a feature, has some mixtapes, but has only made his name know outside the hip hop world after Gudda Gudda became victim to a chain-snatcher in Minnesota.

Our next box office draw for LHHNO Webster Gradney, Jr. aka Webbie. He is outspoken, has lots of drama and was making headline all of 2011 after his feud with BET's 106 & Park host Rocsi and the banned that was placed on him by the network. Seeing where Webbie is at now would be highly interesting. Webbie would be the Lil Scrappy of New Orlean's Love and Hip Hop.

50 Cent's G-Unit signee Kidd Kidd. It would be a good look for him since he's been on the scene for a couple years and almost ghost. He could use the boost in his career. He was discovered by Lil' Wayne while rapping on a corner in New Orleans, but signed to G-Unit. he used to be in  rap group Sqad Up which included Gudda Gudda, so this could either go good for drama or good for relationships on the show.

Now we know this vixen resides in the A, so she might be a great bomb to drop in the mix for drama, but if not we were thinking we need a couple women to turn things up and since we are not familiar with the vixens or power women of New Orleans we thought Kat Stacks would turn up the volume a bit.
Like we said this is our wishlist, because we know Master P would probably pass, C-Murder, B.G. and Lil Boosie are behind bars, Birdman, Mack Maine and Lil Wayne have their hands full with YMCMB, DJ Khaled's career is on fire, and Romeo Miller has become an actor and this would conflict.
Other possibles that would make for a good series would be Fiend, Lil' Fizz, Jay Electronica and The Knux, but as soon as we hear who Mona Scott-Young has cast we will let you know.
Please note this is our wish list for cast members, but as soon as we get word we will let you know who has been cast.
Who do you think would be great for LHHNO?
Related articles