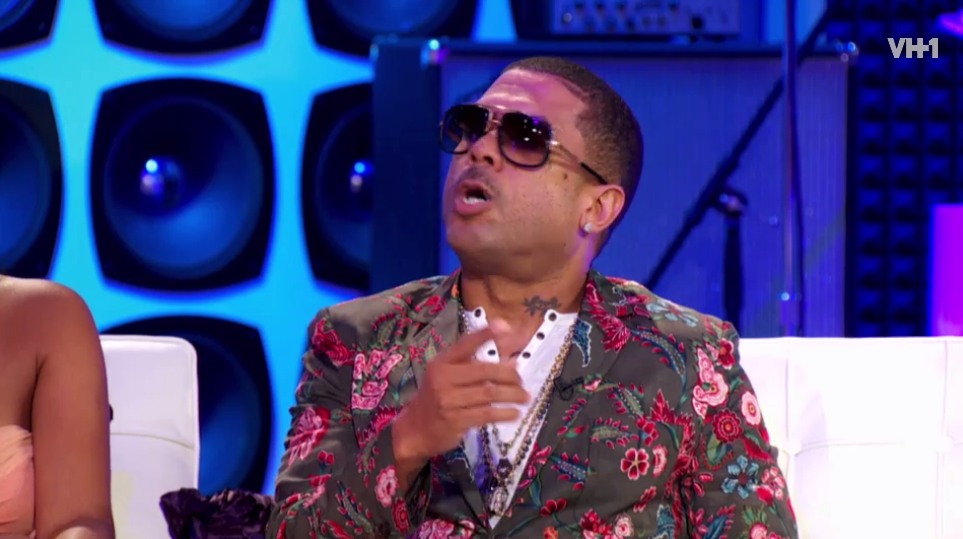 Tonight on Love & Hip Hop Atlanta Season 3 Reunion Pt 1 all hell breaks loose between Stevie J and Benzino but first let the chaos begin.
All the rumors, the fights the brawls between Mimi and Joseline, Stevie and Joseline attacking Benzino and Althea after Zino said he was hot because of the coke was true.
We previous reported on all of the drama when they filmed the reunion, but all the cast members were hush and that is why they denied what happens on tonight's reunion pt 1.
Sommore was this season's host during the first part of the ratchetness that unfolds between Scrappy, Erica Dixon, Bambi, Momma Dee and Erica Pinkett. Bambi ends up calling Erica P an aspiring side chick, and Erica asks Bambi why was she sleeping with her man when she was engaged to Scrappy. Scrappy and Bambi both admit they are ratchet and that is why they work.  Erica D reveals that Scrappy continues to text and call saying she's the love of his life.
Next Rasheeda and Kirk air out their relationship troubles. But Sommore pushes the envelope when she has Bambi and Rasheeda talking about Kirk infidelities up at the cabin.
Also on part one, Karlie Redd is dubbed an abusive stakler by Yung Joc and Khadijah. And Somore gets check when she introduces Joc's girlfriend and a side chick and is forced to re-introduce her before she steps onto the stage.
Check the first of three high drama episodes:
Related articles