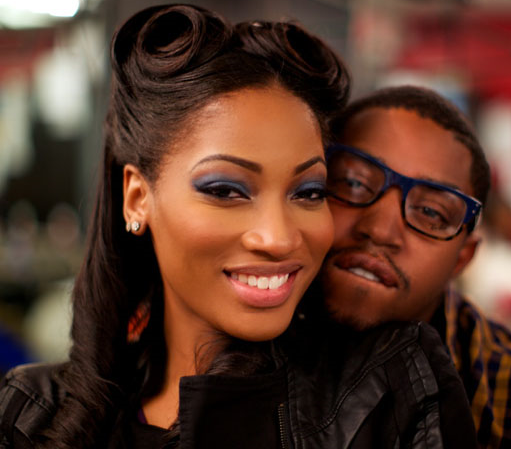 Lil Scrappy Served Restraining Order!!!
Things have gone from ugly to uglier since Erica Dixon just recently filed a restraining order against Lil Scrappy due to domestic violence claims.
Lil Scrappy and Erica Dixon have been taking to court in an attempt to hash out custody of their 10-year-old daughter once and for all. CelebNMusic247.com has the details on what's been going down between the former Love & Hip Hop Atlanta couple.
Before Love & Hip Hop Atlanta none of us even knew who the heck Erica Dixon was, but thanks to Scrappy signing a deal with Mona Scott-Young, she has become a household name.
For the past 4 seasons we have watched their relationship from the good to the bad and now to the ugly. But things have really turned up, this past season we learned that Scrappy wasn't paying child support, so Erica took her baby daddy to court after a conversation with Momma Dee of course. Oh yeah, by the way Momma Dee gave Erica her full support and then flipped the script when he son asked what was up.
Anyways, Erica and Scrappy have basically been scrappin about who gets custody of their 10-year-old daughter once and for all.
[rpi]
Here is what's being reported:
The alleged violence has not been determined but it was enough for a judge to grant Erica with a temporary retraining order. According to Erica's suit, Scrappy "aggressively attempted to attack" her and had to be restrained on several occasions. Erica also says Scrappy attacked her as they filmed Love and Hip Hop Atlanta. "During a scheduled work related filming, the respondent became enraged during a conversation while attempting to attack me and further throwing an object at me."

Erica tells the judge that she's scared of how far Scrappy may go. "Although we meet to exchange custody of our daughter, I am extremely uncomfortable doing so after his erratic behavior," she stated in her court documents.
The former couple were last seen in Dekalb County Superior Court on Wednesday. The judge ordered Scrappy to enroll in a family violence intervention program and stay 100 yards away from Erica for twelve months.

Erica is also seeking sole custody of the couple's daughter.
This is actually sad that they can't work this out someway.
Thoughts?