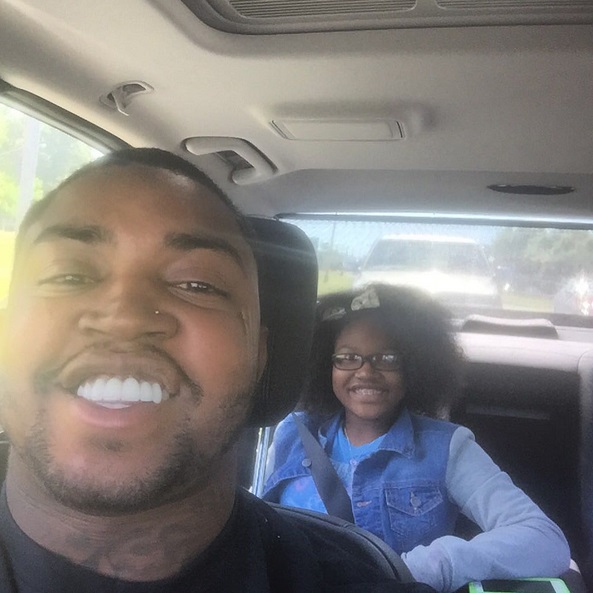 Lil Scrappy Comes For Erica Dixon!!!
Even when the cameras are NOT rolling, Lil Scrappy Comes For Erica Dixon claiming that his baby mama Erica is Petty & Hiding his daughter from him.
Really Scrappy?
Erica and Scrappy have been battling over custody of their daughter, Emani – since its obvious that the co-parenting is NOT working out and Scrappy has allegedly NOT paid child support.
The rapper and Love & Hip Hop Atlanta star took to his Instagram today with a picture of Emani as a "throwback Thursday" post.
[rpi]
Scrappy writes:
"#tbt I miss my daughter so much, I can't explain the pain, of having a kid that you can't see because the mom is petty an want me to be miserable, she's mad cause all the lies she told didn't work in court so she's hiding in a new house and hiding my daughter and acting like I threatened her and everyone was arguing at the reunion but she went and lied to the police and my daughter is hurting because of it and I can't do nothing but wait for the judge and people can ride for my daughters mom all day long but when it comes out about what she did and how she played with my lil ones summer and time with her dad you won't be any more God bless the strong father that takes care of his kids through all the bs, I love you Emani I'm praying everyday and I shed tears and miss sleep about you all the time, you are my gift from God."
We hope that Scrappy and Erica are able work this out, if not for themselves, at least for the sake of their daughter!
Thoughts?