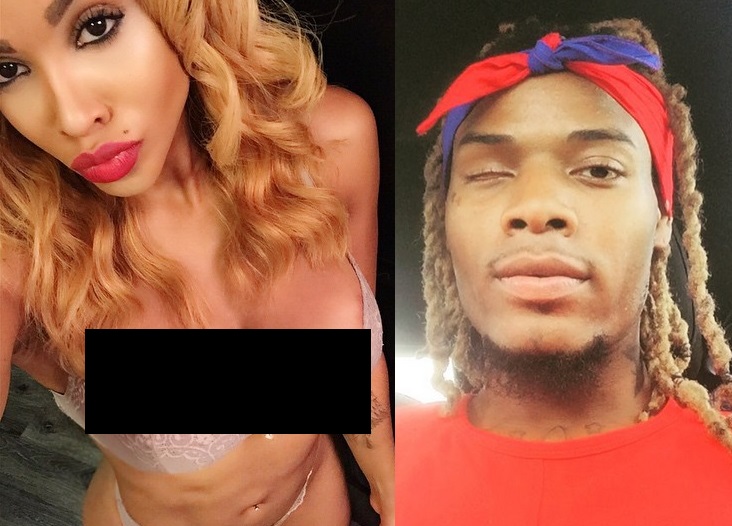 LHHH Star Masika Kalysha and Fetty Wap Dating!?!
Now that Yung Berg is out of the picture Masika Kalysha has gone from the hitmaka to hip hop newbie, Fetty Wap whose apparently keeping kitty kat well fed.
The vixen aka groupie, but now a days we calls them THOTs has herself a new man.
CelebNMusic247.com has caught wind that Masika Kalysha has latched onto Fetty Wap.  See,  the "Trap Queen" singer posted a Snapchat of him and a scantily clad Masika Kalysha hanging out which fueled a frenzy of speculation about whether they were an item or not.
The Love & Hip Hop Hollywood star, Masika added plenty of fuel to the fire to IGNITE a firestorm that she's Fetty's new Trap Queen posting these tweets: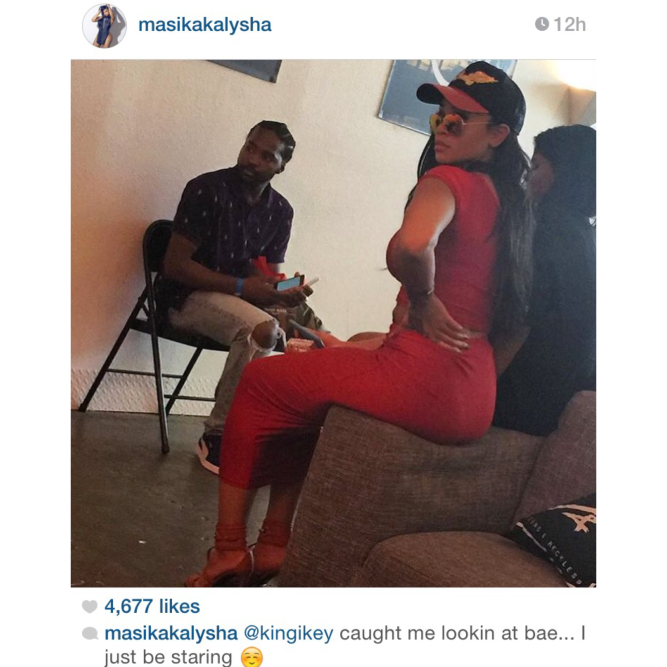 When haters started coming for Masika online, she was quick to shut them down right quick, she added: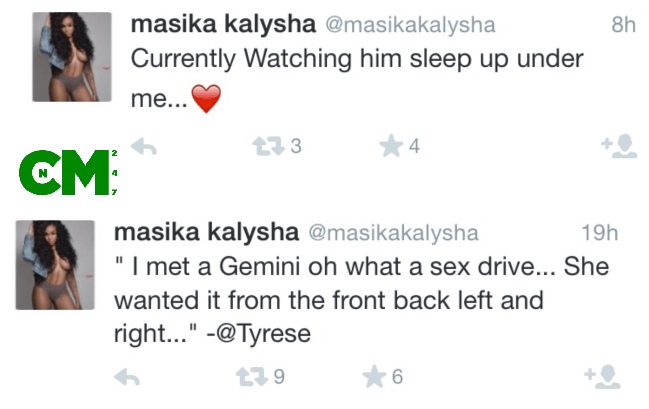 [rpi]
Two weeks ago, Masika posted a video in the studio working on her new some the she is working on with Fetty Wap.
She writes:
"@fettywap1738 + @MasikaKalysha + @jusmusic_god ….on the way #rawvocals #fettywapforpresident #mce"
But Masika is making sure she's gonna make it, she was also spotted with OTGenasis:
"I'm in the "Studio with @otgenasis – I'm tryna make "I'm in love with the CoCo Chanel" but he said no ????"
Maybe Fetty Wap should start calling his squad of THOTs his Trap Queen League – at least is like Bielebers, but this chicks are down for the cause.
And OTGenasis should call his chicks CoColoves.
What do you think of Masika and Fetty as a couple?
What do you think of Masika with OTGenasis?