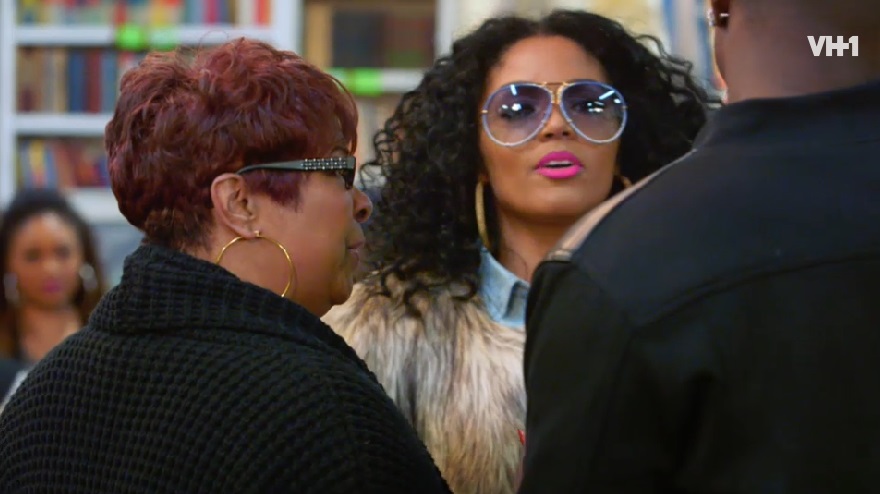 Kirk Frost Shuts Down Rasheeda's Auction!?!
Last weeks confrontation with Ashley Nicole & Kirk Frost Antics were much, so Rasheeda auction off Kirk's things so Kirk Frost Shuts Down Rasheeda's Auction
Ok, so here's the tea, last week Kirk brought Ashley Nicole to their home and she disrespected Rasheeda, so Rasheeda decides to hold an Auction of all Kirk's things to pay off the debt.
Rasheeda is PISSED that Kirk got a secret apartment in Buckhead, picked up a waitress hoping to make her a singer and he's dipped real deep into the bank account, like $250K deep.
Mrs Frost only needed $80K to open up her store, but with the things she sold at the auction, she made 3Xs the amount needed off of Kirk's things.
[rpi]
During the auction Kirk finds out because Yung Joc is there to snatch up some of his friends prize possessions. Anyways, Kirk RUSHES to Shuts Down Rasheeda's Auction, but things turn left when he brings Ashley Nicole along.
She should have kept her raggedy @ss in the car, but this time she NOT only disrespect Rasheeda, she disrespect Ra's mom too. It's the first time Kirk tells Ashley to step, but it's too late, because Ra is FURIOUS and Ashley is stuck on stupid.
Rasheeda tells her straight up that she NEEDS to respect her because she writes the checks and she's NOT going to get her album.
Watch Kirk shut down the auction and Rasheeda Shut down Ashley:
What do you think?
#TeamRasheeda or TeamKirk