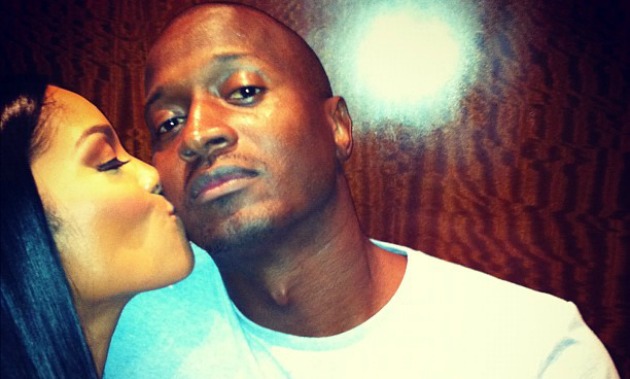 (CelebNMusic247-News) Kirk Frost Lashes Back
Last night, Love and Hip Hop Atlanta's Kirk Frost posted a misleading comment while partying at  on his Twitter that read "Dont worry I'm solo!"
Bezino replied to Kirk's posts saying:
RT @FROST117: Dont worry I'm solo #homeicome http://t.co/dC9DDWx2Z4 < go home kirk! Before you get jumped by my aunties! ????

— BENZINO (@IAMBENZINO) July 8, 2013
Well we have deciphered the comment as Kirk was explaining that he was solo and heading home to his wife Rasheeda who was at home pregnant.
Last week Rasheeda and Kirk explained that they were working on repairing their 15-year marriage and were staying together while on the red carpet at the 2013 BET Awards. Well it seems that Rasheeda was correct.
Despite the news from last weeks red carpet appearance, Love and Hip Hop Atlanta's Kirk Frost has been catching serious heat for cheating on his pregnant wife on national TV. From fans and celebrities like Nicki Minaj, Frost has been dealing with the cold breeze and heavy shade.
Which leads us to this, Kirk is tired of getting dragged for his messy indiscretions, and now he's lashing out at his critics…
Check it: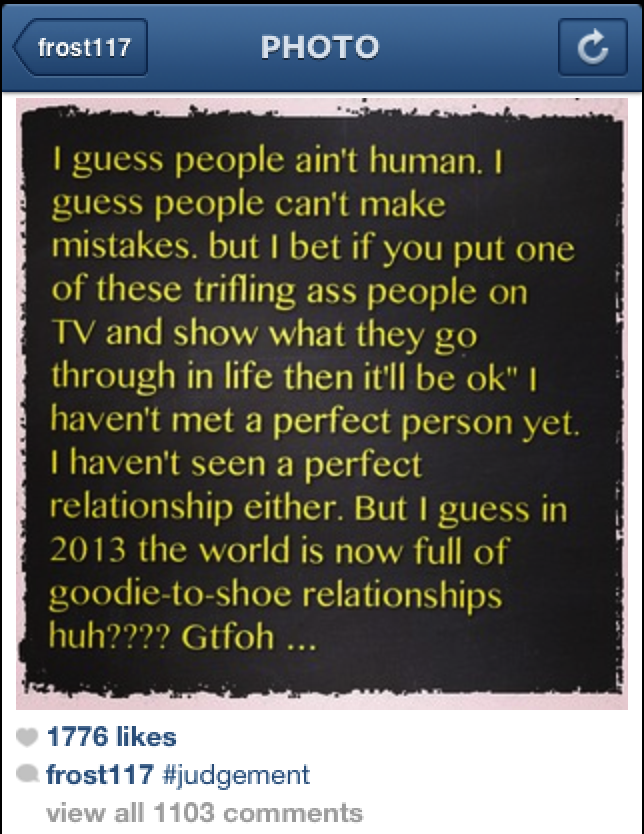 No one is perfect, but they don't display all their dirty deeds on TV like you did. When millions watch, then you have to face the viewers and the comments of fans looking in on your life. We understand its overload and a lot to handle, but you agreed to do the show.
It's not about hating Kirk, we just think you're wrong for the way you've been treating your wife on National TV. It makes you look like a heathen.
We hope things work out for you and Rasheeda. Good luck!
What do you think?
Related articles