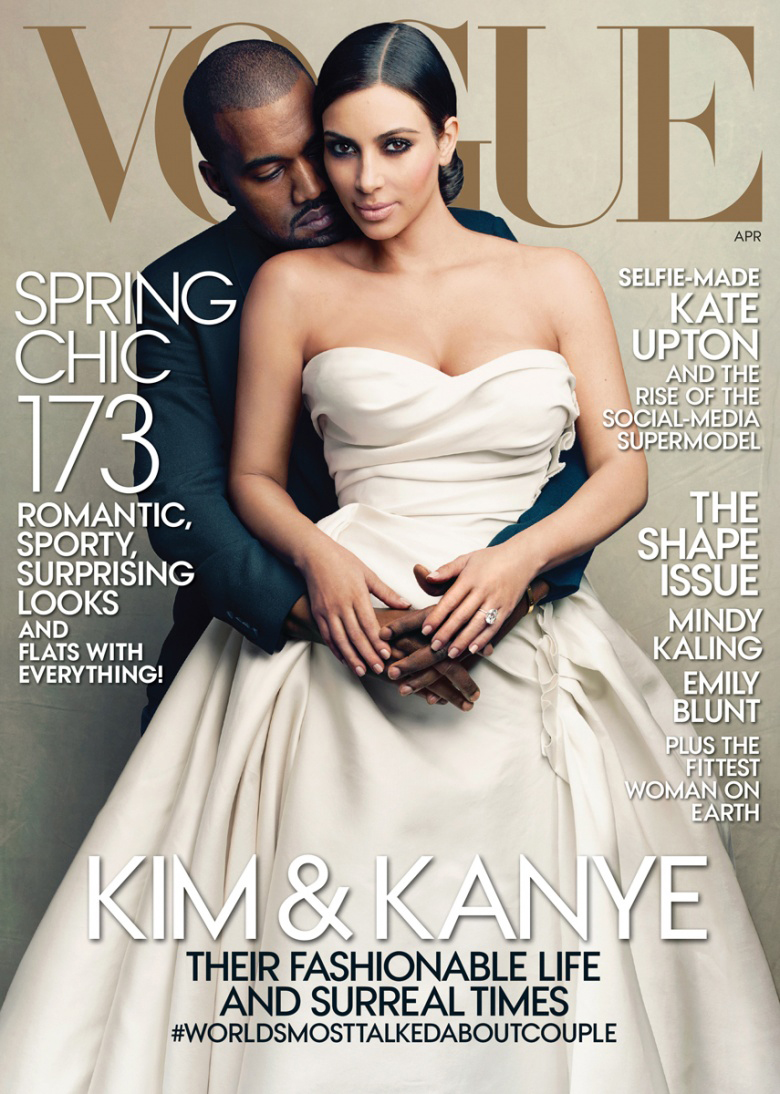 KimYe Vogue Cover Causes Backlash
Now that Vogue has gone and done the unthinkable by putting Kim Kardashian on its cover this month, enraging readers who threatened to shun the magazine in protest.
After Kanye West spent months groveling to editor Anna Wintour to get his muse/fiancee on the cover of Vogue, she finally gave in, but at what cost?
Kim and Kanye are set to marry on May 24, the celebrity couple now appear together on the April cover of the hig fashion magazine, which was shot by Annie Leibovitz.
Celebrity stylist Phillip Bloch.
"It's so controversial because Anna [Wintour] has been so public that she was not interested in Kim."
While the style maven, Anna Wintour clarified her reasoning in an editor's letter.
"You may have read that Kanye begged me to put his fiancée on Vogue's cover. He did nothing of the sort. The gossip might make better reading, but the simple fact of the matter is that it isn't true."
She added:
I wanted to "feature those who define the culture at any given moment, who stir things up, whose presence in the world shapes the way it looks and influences the way we see it. I think we can all agree on the fact that that role is currently being played by Kim and Kanye to a T. (Or perhaps that should be to a K?)"