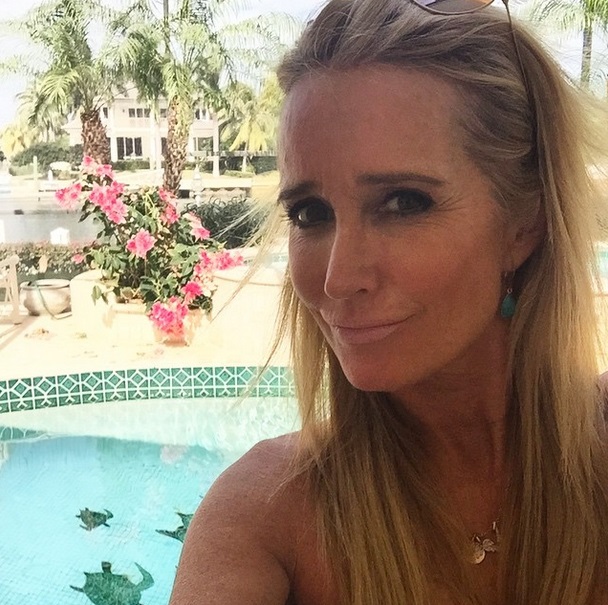 Kim Richards Finally Gets Served After Dodging Papers!!!
Last year Kim and Kylie Richards were fighting after Kim's Pitbull attack Kyle's daughter and Kim's best friend, Kay Rozario, now Kim Richards Finally Gets Served After Dodging Papers.
Now The Real Housewives of Beverly Hills star Kim hid from the server multiple times when they came to her house to give her the papers. The only problem is that the proceedings for the case were neverending, but it is being reported that the victim's attorney was finally successful in serving the reality star papers.
[rpi]
Here is what CelebNMusic247.com has heard via The Inquistr via an insider that explains:
"After Kim has relentlessly dodged the process served, they were able to get the papers to her via one of her children, who answered the door."

"Prior to that, Kim hid in her house trying to avoid the server and she would turn off all the lights when the server would ring the bell to deliver her with the court papers."
While Radar Online says that Richards was finally handed the papers earlier this month.
Kay's lawyer Bill Zuhdi explained to the news site, adding:
"Kim Richards was finally served with the court papers on March 2," "She is required to answer no later than March 23, 2015."
No news on how Richards is handling this, as it seems it is just another hurdle for her to overcome. Kim Richards is currently dealing with her sobriety issues, a child who checked themselves into a mental institution, an ex-husband who has terminal cancer and a feud with her sister. It doesn't seem that she can handle much more.
However, while Kim is surely not happy about this, Kay is just thankful that she is making progress.
Zuhdi explains:
"Kay is extremely happy because it means that we are one step closer to justice being served." 
Thoughts?