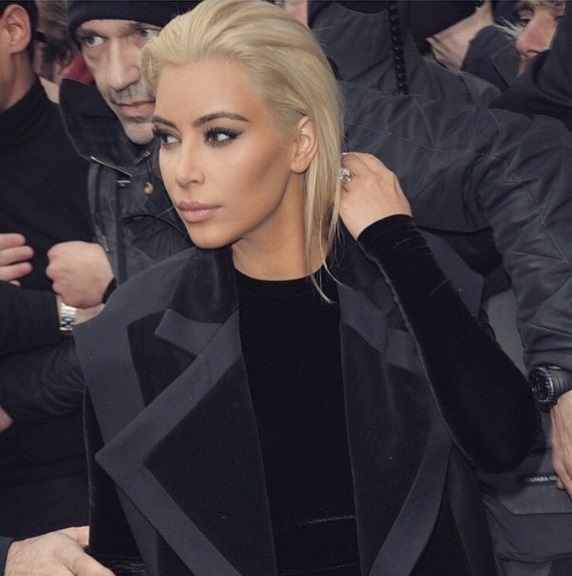 Kim Kardashian Looks Like Euro Trash with Blonde Hair!!!
Platinum Blonde is NOT a good look when you're a Kardashian because Kim Kardashian Looks Like Euro Trash with Blonde Hair.
We don't know what Kim Kardashian was thinking when she decided to dip her head into a vat of bleach because this is NOT a good look. She looks like straight up Euro Trash standing outside the Balmain Fashion Show next to Kanye West and Kris Jenner, who looks like she need a acid peel or a touch up because we can see her grandma jaws showing.
[rpi]
Her chin seems to look her age because they're starting to sag. Oh lordy, if that is sagging we can only imagine…we have to stop!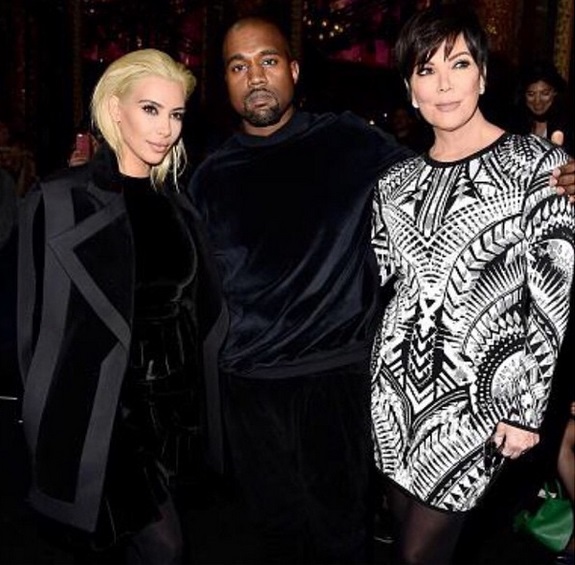 Kim K debuted her extreme new look at Paris Fashion Week, but obviously no one cares, because her sister Kendall Jenner was nearly trampled by fans.  It was said there were fans for Kim out to see her but her light seems to be fading since the Kendall is the Keeping Up with The Kardashian's star to pay attention too.
Kim took to IG writing:
"So I went platinum!! I have the best team! Thank you to @joycebonelli for being my inspiration and introducing me to @GregoryRussellHair who cut my hair & put this team together! Thank you
@LorriGoddard_ who dyed my hair & got this color in one try! Not an easy task!"
Watch:
Do you think Kim is becoming played out since she is married to Kanye West and has a daughter named North?
Should Kim pull it back?