According to reports, Kevin Hart will NOT be suing the driver of a nasty car wreck that nearly killed him.
Sources close to that comedian Kevin Hart will not sue driver Jared Black, whom the CHP determined caused the crash by driving recklessly. Read on to see why Kevin Hart NOT suing driver…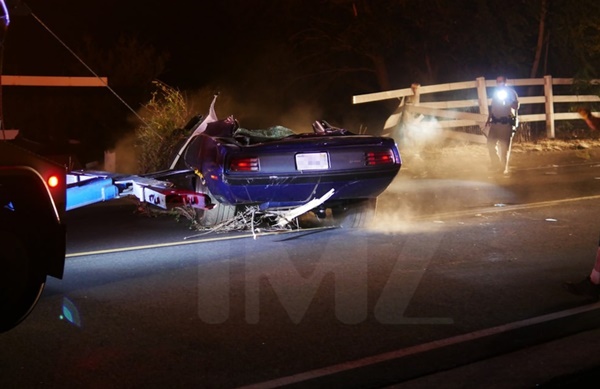 CelebNMusic247.com has learned that in addition to Kevin Hart NOT suing driver Jared Black, he's not even going to file a claim with Jared's insurance company to cover his medical bills.
Nope, Hart who luckily survived a dumb night of acting up in his 1970 Plymouth Baraccuda, which was totaled in the single-car crash, is NOT out for a lawsuit.
We are hearing that Kevin is just happy that everyone survived and the car can be replaced, its a material object and people's wellbeing is what is important.
Sources say Kevin likes Jared and Jared's fiancee is close to Kevin's wife, Eniko. The fiancee, Rebecca, is Eniko's personal trainer.
As for Kevin Hart's medical cost, he will use his own personal health insurance to cover costs. It's unclear whether he's just going to write off the value of the car.
The medical bills are going to be huge. Kevin had surgery for 3 fractures on his back and is undergoing intensive therapy. All of that put the medical bills in the stratosphere.
That is why he has his own personal health insurance.
Take note people, take note.