(CelebNMusic247-News) Keri Hilson Clears Music Departure Confusion
At first we were scratching our heads that Keri Hilson was leaving music behind, so we took to her Twitter to get the 411 directly from Keri.
Keri took to her Twitter after some media sites misinformed fans that the hit making writer/singer Keri Hilson was quitting the music business!
Keri explained to her followers and fans that she is coming back from a long needed hiatus from music. She also tells fans that she had chosen to stay quite because when she tried to tell fans that she was coming back they misread her Twitter and announced her departure.
She took to Twitter to over the weekend to explain the confusion.
Che first Tweeted: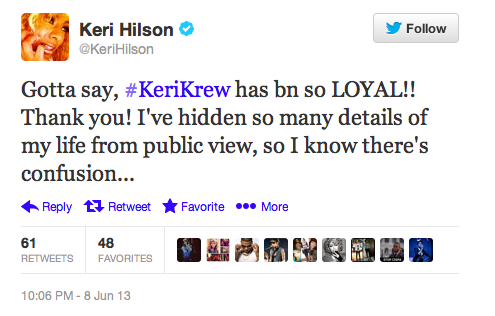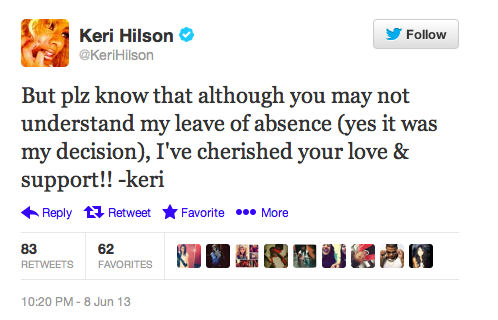 The Tweet's had fans in an uproar, so Keri added a little more explanation to clear the air and set the record straight!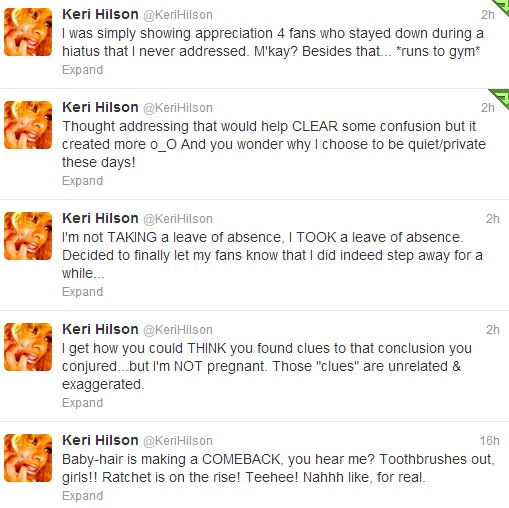 Related articles