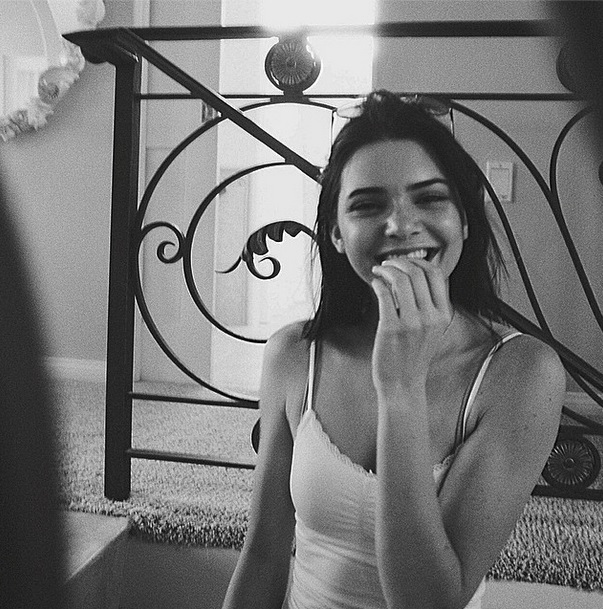 Kendall Jenner Drops Momanager Kris Jenner ?!?
Kendall Jenner has been making quite the name for herself in the modeling world as well as stepping away from her family and now Kendall Jenner Drops Momanager Kris Jenner !
Rumor has is that Kendall is also dropping her momanager, Kris Jenner! We actually don't blame her for the move, but we don't think Kris will be sitting down about this move, because she track Kim and Kanye with Google alerts.
Kendall has made it very known that she doesn't want her sisters reps, so she is taking great measures to distance herself from the Kardashian clan. And according to Yahoo, Jenner's first move is getting rid of Kris Jenner as her manager.
Unlike Kylie who's been showing off her assets and dating rappers way too old (Tyga), Kendall is making her own name and showing she has talent.
One insider revealed that it's not just Kris Jenner that Kendall is trying to distance herself from, it's also Kim Kardashian and Kanye West, who seem to bring a circus everywhere they go.
The source says:
"She's thought to be considering a move to Paris, and there are whispers Kris may be asked to step down as her manager."

"She wants to be accepted by the industry on her own terms, which is impossible when Kim and Kanye are arriving in headline-grabbing outfits."
Jenner previously admitted to asking Kim Kardashian to stay away from her fashion shows, as the model is uncomfortable with how Kim Kardashian is always doing something to get attention from the media. And though Kardashian may swear it's not intentional, Kendall (and everyone else) knows better.
Bravo Kendall, Bravo! Do you Kendall because we understand your frustration and trying to make it as a model, the fame whore circus needs to stay at home.
Thoughts?