Kelly Ripa Confirms Marc Consuelos Is Packing HUGE Gun!
Kelly Ripa has never been shy about her love for husband Marc Consuelos, recently confirming that the "Riverdale" actor is blessed below the belt. Now a new photo of Marc Consuelos pinga is showing just how huge it really is. OMG ladies, wait till you see this…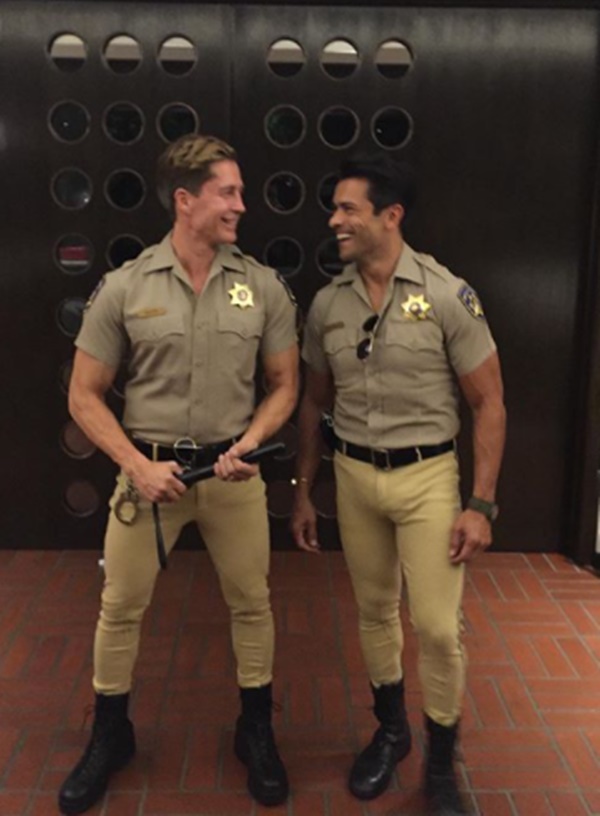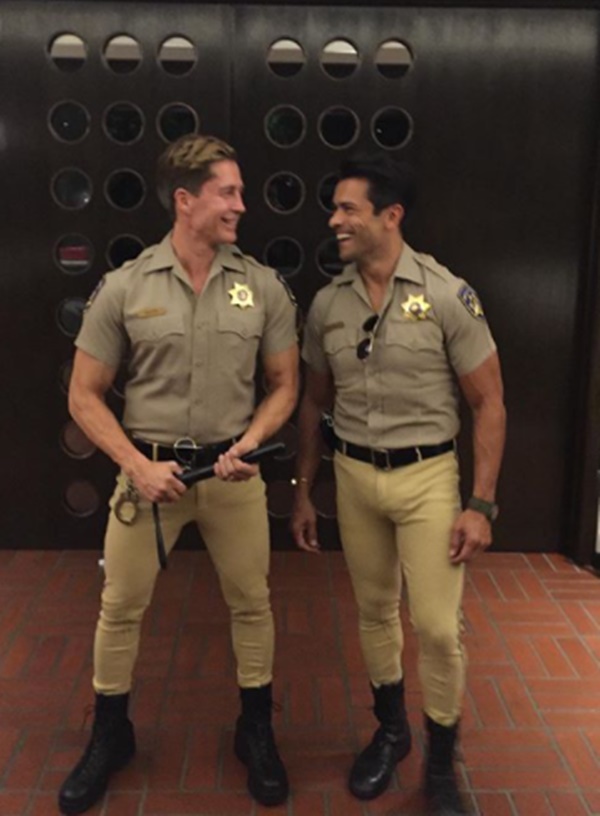 CelebnMusic247.com has the latest on Kelly Ripa's husband Marc Consuelos and his bulge.
Marc Consuelos has officially landed our Hollywood Sausage Man for October.
He dressed up like Ponchorello from Chips for Halloween, but all everyone can't stop talking about is that huge bulge in his cop uniform.
Ladies, Marc Consuelos is packing some grade A meat, and its all Kelly's
Now you would never know this photo was out there since Kelly hid it in the back of her set of TBT Halloween costumes.
In the flick, the soap star is seen with a friend dressed as "CHiPS" characters Jon and Ponch, and fans immediately pointed out what appears to be a sizable print from wearing uber-tight pants.
One fan commented on the photo
Meow Mark??? lucky girl!
Another joked:
I know where Ponch keeps his gun!
A third added:
Mark is packing a gun in his cop uniform ??.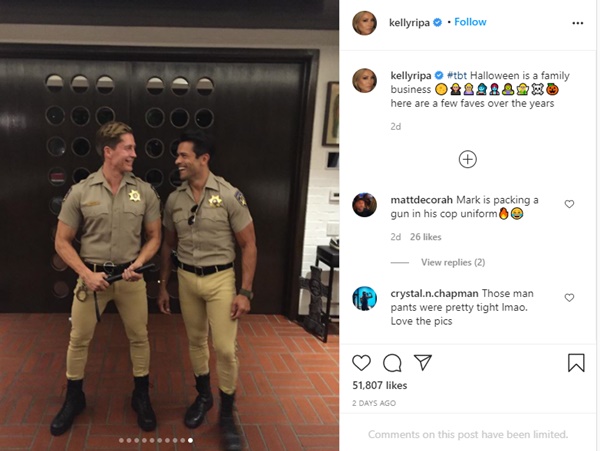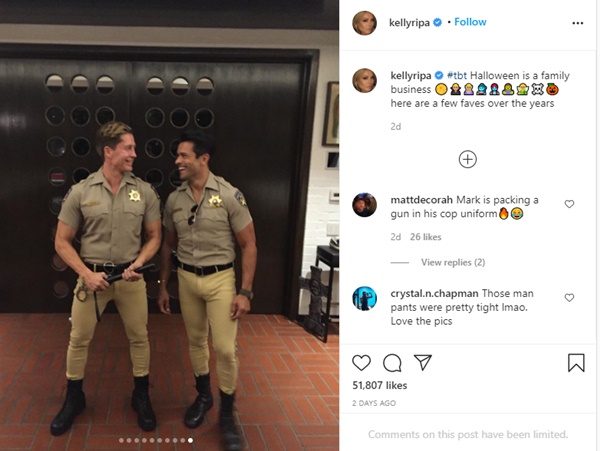 With all eyes on Consuelos, the 49-year-old later entered the comment section himself, humbly suggesting he may not be as huge as the photo suggests.
Take a look at Marc, he could barely fit Carne Asada Super Burrito in those tight pants:
Hey we love Kelly and Marc – they are the cutest couple and they know how to keep their marriage spicy: