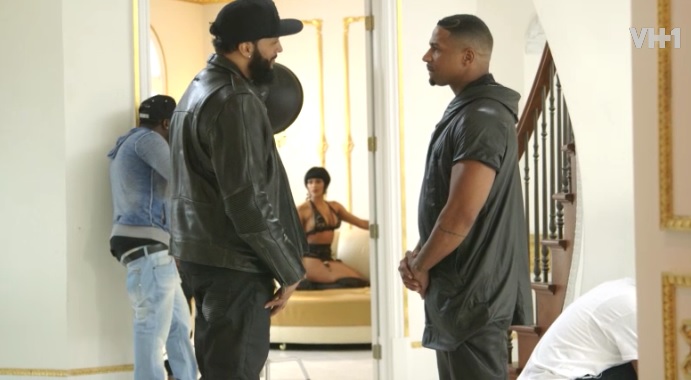 Kelenna's Husband Tony Wants Joseline Hernandez!?!
We don't want to seem misleading but that is what it is, Kelenna's Husband Tony Wants Joseline Hernandez to perform at his new club.
See, Tony Vick went and dropped all of he and Kalenna's savings into a business venture with his friend Kevin. The only problem is that the $75,000 investment NEEDS to make money, so Kalena reached out asking Joseline to perform her new single "Stingy With My Kutty Kat," at Tony's his new club, Capture.
[rpi]
See Kalena knows that Joseline has a following and can pack the club, so Tony goes to meet with Stevie J, who has bad blood with Kevin after their own failed nightclub venture cost him a lot of loot.

Despite Stevie J's past with Kevin, he hopes Stevie Jordan will agree to having a performance from Joseline at his club launch.
Will Stevie say yes?
Watch this bonus clip to see what Stevie has to say about the whole thing:
What do you think of Tony dumping $75K into a club venture with Kevin, who is untrustworthy according to Stevie J?