Over the weekend Kehlani and YG made their relationship public to fans during NYFW, but her baby daddy apparently feels some type of way about it!
Now that Kehlani and YG are boo'd up, he baby daddy has issued a statement via his Twitter account about his sexuality. Read on…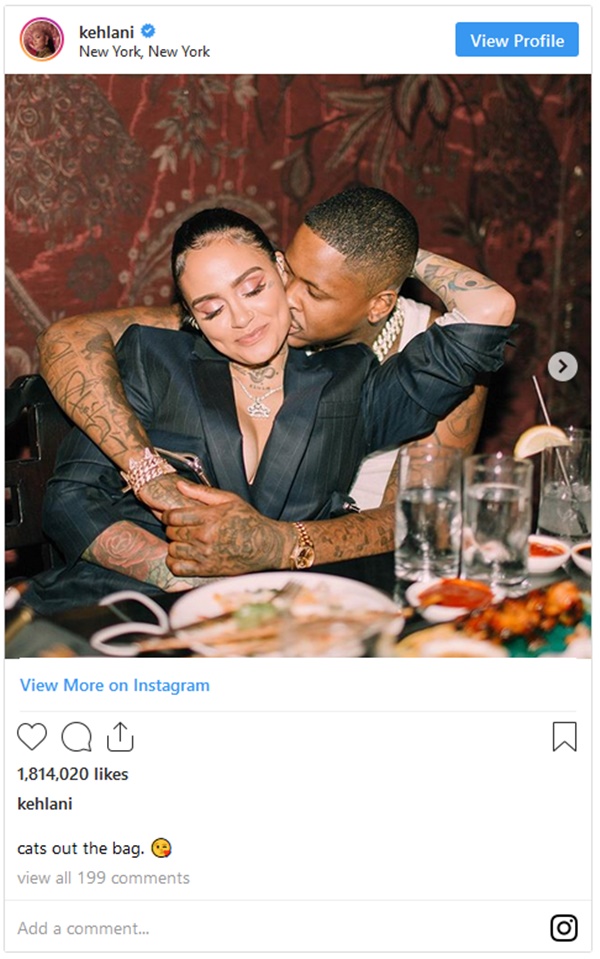 CelebNMusic247.com reports that Kehlani's baby daddy Javaughn Young-White issued a statement via his Twitter account, letting the world know that he was never a "gay sperm donor."
Why is Kehlani's baby daddy so worried about what eveyone thinks?
There has been a lot of speculation about the father of her child – with some questioning his sexuality and whether he and the singer were actually in a relationship.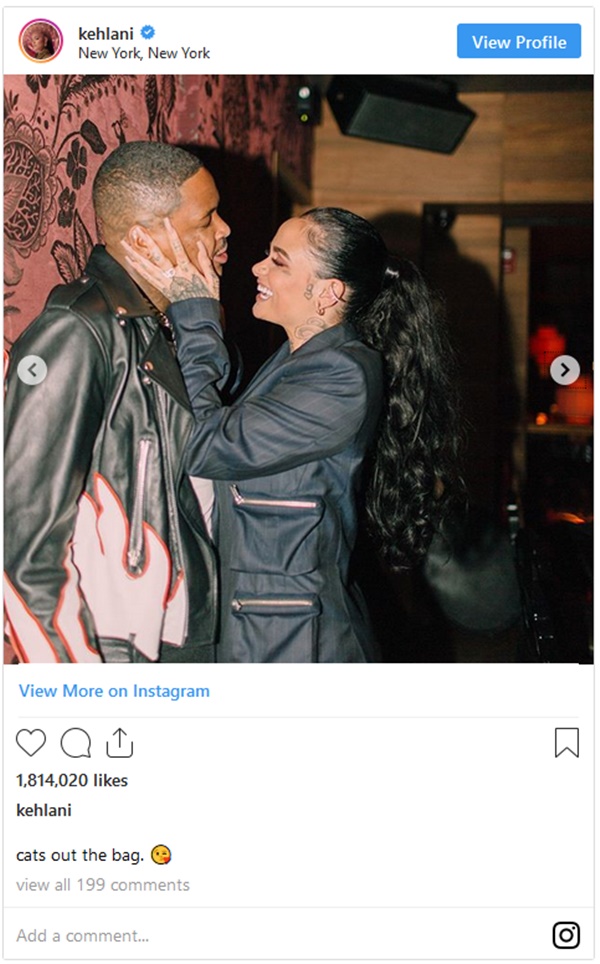 Months ago Javaughn posted this on Instagram leading many to believe he was gay since he referred himself to being a "caption queen." No straight man refers himself to a queen.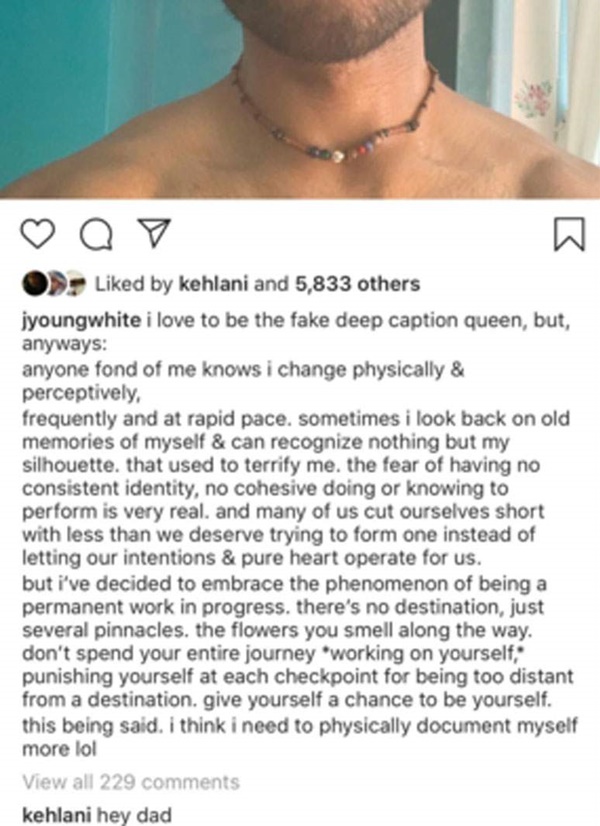 Well he posted this on Twitter:
I've never been a sperm donor nor do I identify as gay nor have I ever been *the gay best friend* lol. I am a father to my beautiful daughter, and I like what I like. If you got be aimless & nosey least have yo facts straight.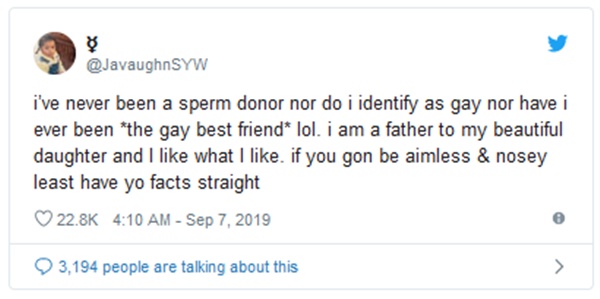 If you recall, Kehlani gave birth to a daughter just a few months ago but is now boo'd up with west coast rapper, YG.
Since Kehlani and YG made their public debut, the couple were spotted out a NYFW [New York Fashion Week].
It has been reported that they have been getting close for months. As Kehlani put it, it has been months in the making: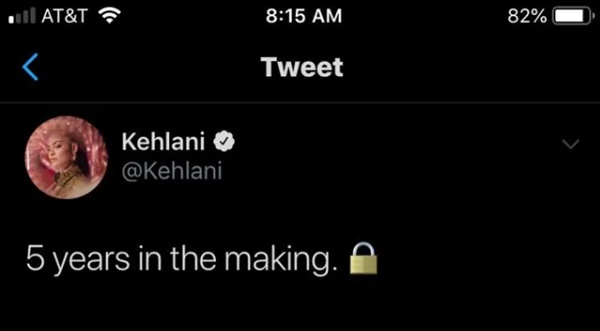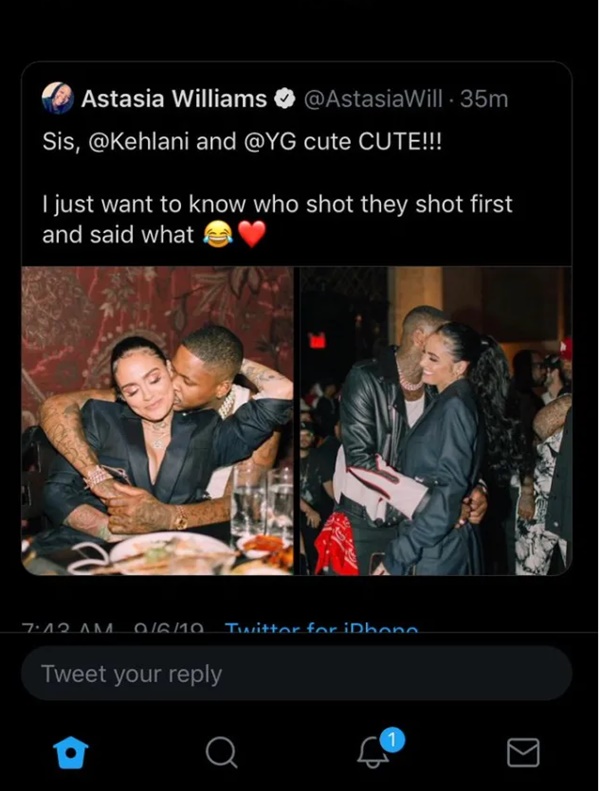 Thoughts on thi=e r