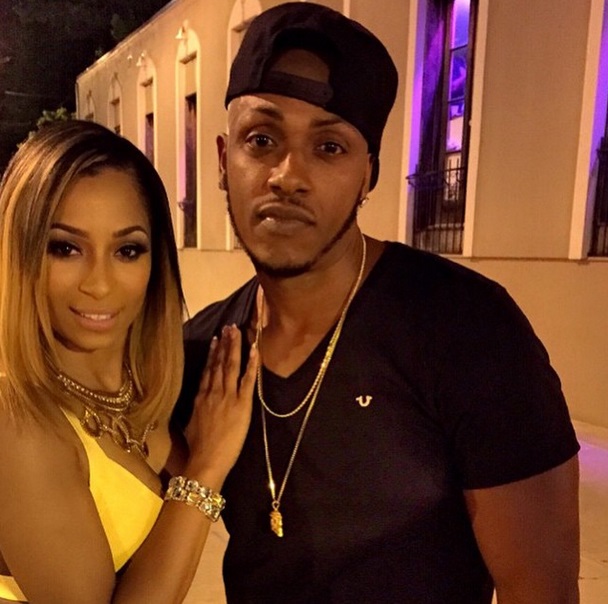 Karlie Redd & 
Mystikal 

Filming Movie Together!!!
Love & Hip Hop Atlanta star Karlie Redd took to her Instagram feed to announce to her fans that Karlie Redd & Mysitkal Filming Movie Together.
Although, Karlie didn't reveal her upcoming project with Tyler, her IMDB did reveal that she is filming a new movie "We Are Family", that stars Monique Coleman, Chyna Layne, Christian Keyes, RonReaco Lee, Frenchie Davis, D Woods, Omarosa Manigault and more…
Here is the synopsis:
Six strangers (of different backgrounds, cultures, and economic statuses) are invited to a mysterious home, each for different reasons. With nothing in common, they soon find out that they are actually brothers and sisters.
[rpi]
Michael Lawrence Tyler aka Mystikal posted for a selfie which Karlie captioned:
"The Fam Mystical @mindofmystikal and I doing a movie together… Crazy part is he plays my husband in the movie…???????????? #HardestWorkingWoman"
In a recent interview with STL Today, Mystikal said he's ready to take his shine in entertainment again.
Since his release, Mystikal has been prepping to put his career back on track.
The "Tarantula" rapper says:
"I'm hitting the streets again with big things."
He adds:
"Every day I go outside, I can go to Walmart, and people are asking me, 'When is it coming? I'm waiting, bro.' It's a process."
Mystikal concludes:
"I can only be myself," he says. "You can't do nothing but who the hell you are. I'm gonna swing that thing like I do. That's all I can do. If you get out there trying to be somebody else, you can't recover from that."
When it comes to a new album, Mystikal says dropping a new album has to have all the right components and it has to be the right place:
"It has to be the right company and the right people."

"I couldn't line them up for a while. Now everything I need is at my disposal."
Thoughts?
What do you think?